APSU Sports: Austin Peay Men's Basketball

Cancun, Mexico – Gardner-Webb used a 12-3 second-half run to break open a close game and then held off Austin Peay State University, 62-52, Wednesday afternoon, to claim the Mayan Division title in the Triple Crown Cancun Challenge, played at the Moon Palace Resort.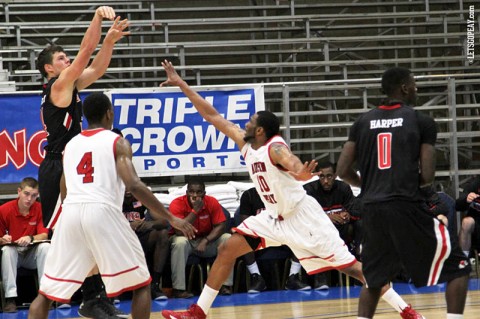 With Gardner-Webb clinging to a 47-46 advantage in a back-and-forth game with 11:01 left, the Runnin' Bulldogs utilized the inside-outside combination of forward Donta Harper and guard Max Landis to pull away from the Governors.
Harper, who dominated inside much of the afternoon, produced an inside field goal and two free throws before Landis hit back-to-back jump shots during the run. All the Govs could manage in those 2 ½ minutes were a trio of free throws.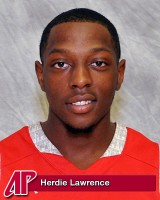 The loss drops the Govs to 2-3 on the season while Gardner-Webb improved to 4-3 in the first meeting between the two programs.
After falling behind by double digits, the Governors nibbled back at the deficit and got it down to three points twice at 60-53 after a Herdie Lawrence jumper and a Will Triggs layup with 2:49 remaining. Triggs joined APSU late Tuesday in Mexico after getting passport issues cleared up.
But then it was the littlest man on the court, Tyler Strange, who put the finishing touches to the game. On consecutive trips the 5-8 point guard bulled his way to the basket to hit layups. All of a sudden, the Governors deficit was at seven with 1:16 left. It proved to be too much to overcome.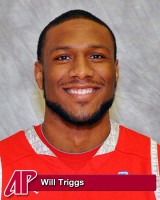 Harper finished with 21 points and Landis 16 to lead the Runnin' Bulldogs while Strange had 11. Gardner-Webb shot 52 percent (16 of 31) in the second half.
Travis Betran led the Govs with 18 points, including a quartet of three pointers. Freshman Chris Horton added 10. Both Betran, who had 40 points in the tourney, and Horton, who had eight blocked shots in two games, were named to the all-tournament team.
Box Score
Gardner-Webb vs Austin Peay
11/21/12 2:30 PM CST at Moon Palace Resort (Cancun, Mexico)
Gardner-Webb 72
Total
3-point
Rebounds
##
Player
p
fgm-fga
fgm-fga
ftm-fta
off-def
tot
pf
tp
a
to
blk
stl
min

00

HARPER, Donta

f

9-16

0-1

3-5

4-4

8

2

21

4

2

0

1

35

24

HARTLEY, Kevin

f

1-6

1-4

0-0

2-3

5

3

3

1

0

0

1

32

02

STRANGE, Tyler

g

4-8

1-4

2-2

1-4

5

0

11

3

2

0

2

36

05

BRANCH, Onzie

g

2-5

0-1

0-0

3-0

3

3

4

0

4

1

1

20

10

LANDIS, Max

g

5-13

2-6

4-4

1-2

3

0

16

2

2

0

0

34

03

NEWSOME, Tashan

–

2-5

1-1

1-2

1-5

6

3

6

2

1

0

0

15

15

DAVIS, Jarvis

–

0-0

0-0

0-0

0-0

0

1

0

0

0

0

0

2

33

HENSLEY, Corey

–

0-0

0-0

0-0

0-1

1

0

0

0

0

0

0

6

35

HILL, Jerome

–

5-9

0-0

1-5

4-4

8

3

11

0

1

0

0

20

TM

TEAM

–

–

–

–

1-6

7

–

–

–

–

–

–

–

Totals…………..

–

28-62

5-17

11-18

17-29

46

15

72

12

12

1

5

200

45.2%

29.4%

61.1%

Team summary:
FG
3FG
FT
1st Half:

12-31

1-8

2-4

38.7%

12.5%

50.0%

2nd Half:

16-31

4-9

9-14

51.6%

44.4%

64.3%
Austin Peay 62
Total
3-point
Rebounds
##
Player
p
fgm-fga
fgm-fga
ftm-fta
off-def
tot
pf
tp
a
to
blk
stl
min

15

FREEMAN, Chris

f

3-6

0-1

3-4

2-5

7

2

9

0

1

0

0

31

25

CAMPBELL, Anthony

f

2-10

2-6

0-0

0-6

6

2

6

4

3

0

2

34

05

HORTON, Chris

c

4-7

0-0

2-2

1-2

3

0

10

0

2

4

1

19

04

BETRAN, Travis

g

7-14

4-9

0-0

2-2

4

1

18

2

1

1

1

36

23

LYNCH, AJ

g

1-4

0-0

0-0

0-1

1

2

2

3

1

1

1

18

10

TRIGGS, Will

–

3-9

0-0

1-2

2-2

4

4

7

3

0

0

0

24

20

ARENTSEN, Corey

–

1-4

1-3

0-0

0-0

0

2

3

0

0

0

1

16

22

LAWRENCE, Herdie

–

2-3

1-2

2-2

0-3

3

1

7

6

3

0

0

22

TM

TEAM

–

–

–

–

0-2

2

–

–

–

–

–

–

–

Totals…………..

–

23-57

8-21

8-10

7-23

30

14

62

18

11

6

6

200

40.4%

38.1%

80.0%

Team summary:
FG
3FG
FT
1st Half:

11-29

5-10

2-2

37.9%

50.0%

100 %

2nd Half:

12-28

3-11

6-8

42.9%

27.3%

75.0%
| | | | | |
| --- | --- | --- | --- | --- |
| Score by Periods | 1st | 2nd | Total | |
| Gardner-Webb | 27 | 45 | 72 | Record: (3-3) |
| Austin Peay | 29 | 33 | 62 | Record: (2-2) |
Officials: Moe Kincaid, Dan Fouser, Paul Szelc
Technical fouls: Gardner-Webb-HARPER, Donta. Austin Peay-TRIGGS, Will.
Attendance: 2012 Triple Crown Sports Cancun Challenge