Written by U.S. Army Sgt. Jon Heinrich
1st Brigade Combat Team, 101st Airborne Division PAO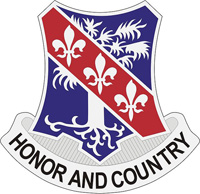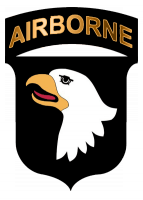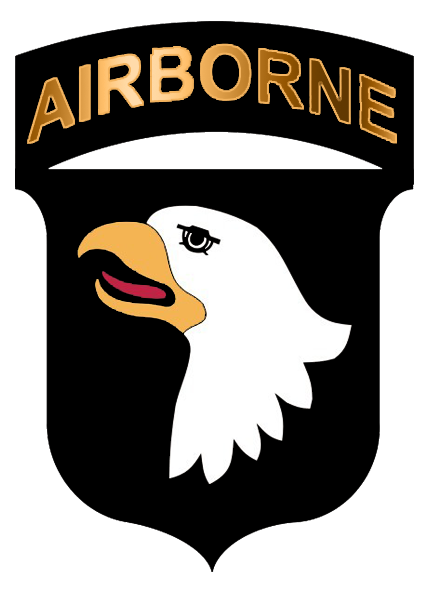 Forward Operating Base Fenty, Afghanistan – U.S. Army Soldiers with 4th Brigade Combat Team, 4th Infantry Division, from Fort Carson, CO, stood in formation at Forward Operating Base Fenty, Afghanistan, December 5th as their brigade transferred authority to the 201st Afghan National Army Corps, which will now be supported by the 1st Brigade Combat Team, 101st Airborne Division from Fort Campbell, KY.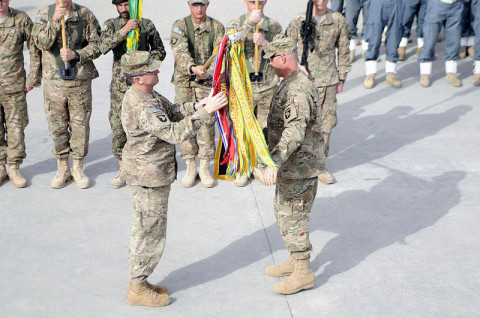 "The 201st Afghan National Army Corps has fought insurgent forces alongside coalition forces," said the master of ceremonies. "The Corps headquarters oversees the efforts of its four brigades to secure the people of the eastern zone of Afghanistan."
"In conjunction with the Afghan Uniformed Police, the Afghan Border Police and the local district and provincial leaders of the region, elements of this 1st Brigade assumed responsibility of the Laghman Province upon the departure of the 1st Squadron of the 13th United States Cavalry," the speaker added.
"Combined Team Bastogne will assume the role of advisor and mentor to the kandaks, brigades and leadership of the 201st Corps during today's ceremony," continued the speaker. "This relationship is symbolic of the continuing International Security Assistance Force commitment to success of government and security forces in Afghanistan, and acknowledges the capabilities of this tactically and technically proficient fighting force of the Afghan National Security Forces."
Also in separate formations were U.S. Army Soldiers from 1st BCT, ANA Soldiers with 201st ANA Corps, Afghan Uniformed Police and Afghan Border Police.
During the ceremony Col. J.P. McGee, commander of 1st BCT, and Command Sgt. Maj. Thomas W. Eppler, command sergeant major of 1st BCT, uncased the brigade and regimental colors, signifying the unit's arrival and assumption of responsibility for current operations here.
Maj. Gen. William C. Mayville Jr., commanding general of the 1st Infantry Division and Regional Command – East, spoke to the ceremony attendees.
"Today, the Afghan National Army's 201st Corps becomes battle space owners to those provinces north of Kabul in Regional Command – East," said Mayville. "This is a great accomplishment. The Afghan National Army's 201st Corps is ready and able to take charge of their area of responsibilities.
"To be assured, they'll have two capable units from the coalition standing ready to assist them: 1st Brigade of the 101st, Task Force Bastogne and 4th Brigade of 1st Cavalry Division, Task Force Long Knife," Mayville added. "Their role will be to advise and assist the Afghan coalition's lead in defense of their battlespace."
After the ceremony, the ANA commanders conducted a press conference on Jalalabad Airfield, and a reception was held near the dining facility.