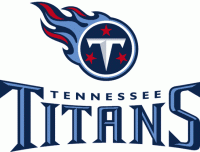 Nashville, TN – The Tennessee Titans set out Sunday to finish their season on a high note. They did just that. With 2:14 left in the game, Josh Scobee's onside kick went out of bounds giving the Titans the ball on the Jacksonville 49 yard line. Tennessee finished running out the clock when Collin Mooney took the ball up the middle with .34 seconds left.
The Titans beat the Jacksonville Jaguars 38-20 in their last game of the season. Tennessee also made NFL history with two players scoring two touchdowns each on returns during the game.
Zach Brown had two interceptions returned for touchdowns. One was a 79 yard return and the other was a 30 yard return. Darius Reynaud returned one punt 69 yards for a touchdown, then later returned another 81 yards. Reynaud became the first player in Titans franchise history to return two punts for touchdowns in the same game.
"It just shows you again, we talk about it every week when we didn't win games, it's about making plays and that's what changes games around. We had three balls I think on defense that we missed early that could have been touchdowns probably the other way for us," stated Titans Head Coach Mike Munchak. "We dropped two balls on offense, one that was probably a touchdown, Nate's (Washington), could have had a chance to go all the way and Kenny (Britt) drops one. So we had trouble catching it on both sides."
"They had a chance driving it down before half and we made the big play there. Zach Brown you know missed one earlier, he gets one and takes it to the house." said Munchak. "Obviously then the punt return, we finally got things going and made plays that were there for us to make and that continued into the second half. Then the momentum changed and we were able to get after the pass rush a little bit and end up with seven sacks. The defense and special teams pretty much took over the game for us."
The Tennessee defense and special teams came up big with seven sacks, three interceptions, two run back for touchdowns and two punts return for TDs resulting in 28 points for the Titans.
Rookie Zach Brown has been coming on strong for the Titans. "Yeah, we bragged on him when we got him. We thought, you know people are going to question a lot of things. We needed some immediate things. We always felt we needed a linebacker in the second round," commented Munchak. "We felt he was a guy that would fit. We thought it was something where he may not start right away; he didn't. I think he grew as the season went on where he felt comfortable and he started playing more."
Munchak went on to say, "He, just like Akeem (Ayers) and when (Colin) McCarthy is healthy, we think we have three special linebackers that have ability to be play makers. They are so athletic, he and Akeem are very similar in that way. You can do a lot of things with them. If we can add a few more pieces, I think you are going to see something I think is going to be very exciting to watch."
Tennessee had 221 yards of total offense. Titans quarterback Jack Locker completed 9 passes on 15 attempts for 152 yards. He also carried the ball 5 times for 3 yards.
After the opening drive, the Titans offense stalled out. "It's kind of been happening to us all year. We had some penalties. We didn't make some plays that we probably could of. It killed us as far as continuing drives. Those are things that we've got to find a way to fix," said Titans Quarterback Jake Locker
Chris Johnson had 56 yards on 21 attempts with one touchdown. He longest run was for 19 yards.
"It felt good to go out there and get a win," stated Titans running back Chris Johnson. "We haven't had a division win all season so we needed to put our nose down and hopefully give us some momentum going into the next year."
Lavelle Hawkins caught one pass during the opening drive for 42 yards. This put the Titans on the Jaguars 11. Later, Johnson ran off right tackle for a 2 yard touchdown. Kendall Wright grabbed two balls for 40 yards. Kenny Britt also caught two balls for 21 yards.
Jaguars Head Coach Mike Mularkey remarked, "Like I just told our team, I am not sure how that one got out of control like it did, but it did. Big point swing when we were down there getting ready to put points on the board prior to the half."
"It's one thing to throw an interception, but to throw an interception for a touchdown that's a huge point swing and huge momentum changer. Obviously the punt returns, you really can never have turnovers that go against you with special teams, touchdowns or interceptions for touchdowns," stated Mularkey. "Statistically, you have no way of winning those games especially when you do it more than once. It was a shame to get out of hand because we felt we were in control of that thing right up to that interception and loss control of it."
Jacksonville offense netted 375 total yards. Quarterback Chad Henne was 25 of 41 attempts for 298 yards and two touchdowns. He had three interceptions on the day, two of which were returned for touchdowns. He also ran for 13 yards on 2 attempts.
The Jaguars were without Maurice Jones-Drew again this week. Keith Toston stepped in as running back getting 74 yards on 17 attempts. His longest run of the day was for 14 yards.
"Yeah, I was proud of him (Keith Toston). I mean, really. He took a lot of reps in practice this week.  Montell (Owens) has been banged up. Really, we were planning on starting Montell prior to the game," says Mularkey. "I was pretty pleased with what he did. He made some good, hard runs."
Tight end Marcedes Lewis had 103 yards on 7 receptions. Receiver Justin Blackmon pulled in 6 balls for 79 yards and a touchdown. Jordan Shipley had 7 catches for 51 yards and a touchdown.
The win brought the Titans to 6-10 for the season. The Jaguars dropped to 2-14.
The game showed off the talents of some of Tennessee's young players. It gives hope for better things to come. There are definitely some missing pieces that hopefully the Titans can fill with the upcoming NFL Draft.
Mike Munchak, finishing his second year as head coach of the Tennessee Titans hopes their young talent showed enough to keep him as on the job next year. With two years left on his contract, it will be up to owner Bud Adams if Munchak returns.
"Well definitely, I think, obviously I feel I'm the guy for the job. I feel like we're going to get this thing going," said Munchak. "I think this is a 9-7 year ago, 6-10 not happy, but I think we're getting the right guys here, we're doing it the right way, so yeah, obviously I think myself and the staff feel good about the direction we're going, we know we've got some work ahead of us in that regard, but yeah, definitely, I think we're going ahead. Obviously, I'll have a talk with, I'm sure at some point with Mr. (Bud) Adams, and hopefully he'll agree with me."
Box Score
| | | | | | |
| --- | --- | --- | --- | --- | --- |
| | 1 | 2 | 3 | 4 | Final |
| Jacksonville Jaguars | 7 | 7 | 0 | 6 | 20 |
| Tennessee Titans | 7 | 14 | 14 | 3 | 38 |