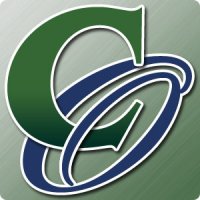 Clarksville, TN –  One of the many reasons so many people enjoy our website is that we're local folks who know our community. We're not trying to be anything we're not.  While so many websites continue to follow the failing newspaper model, Clarksville Online has and always will be reliable source of local news, sports, religion, opinion and more.  Those who contribute to our site know that they have the freedom to share their opinions without restriction, or corporate influence.
Refreshing isn't it?
We welcome four new contributors, who will share their insights, observations and opinions beginning in 2013.  They include Victoria York, Mat Lasater, Carlo Serano and Kris Wolfe.  We realize that you might not always agree with their opinion, but we champion the freedom to express it.
Clarksville Online is committed to Clarksville, and as we embrace the digital age, we will continue to keep you informed and entertained each and every day.  Thanks for making us part of your life.
Clarksville Online is on Facebook and Twitter @clarksville_tn.
Victoria York
Victoria York, owner of Word Nerd Solutions, has been writing since ale eleven.  After five years as an editor and writer for an established publishing corporation, she launched her own business with a two-fold mission:  to provide top-notch editing, writing, and proofreading services and to offer workplace training seminars in topics ranging from Presentations Skills to Resume Writing.  Her writing and editing efforts have been published numerous times, and she presently freelances for various companies.   Her spare time is spent supporting her husband Kenny as founder and director of Manna Cafe Ministries.
Mat Lasater
Mat Lasater is the Founder and CEO of Lasaters Corporation, operating 4 coffee shops in Clarksville and a franchise in Cleveland TN.  He is also a licensed commercial/residential contractor.  A devout Christian and family man, Mat brings his observations about life, family, politics, business and more, always grounded in his spiritual beliefs.
 Carlo Serano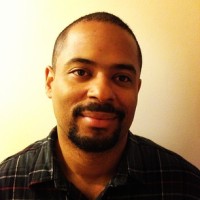 Carlo Serrano is the Lead Pastor of Xtreme Christian Fellowship and the Host of 1400AM WJZM Radio's The Spirit of Clarksville.  He is a combat veteran of the U.S. Army who has served as a pastor in the Clarksville/Ft Campbell area since 2004.   He completed his Pastoral Ministries studies through Global University, studied Human Services at Southeastern University, has a BA in Psychology from American Military University and is currently pursuing an MA in Pastoral Counseling from Liberty University.
Kris Wolfe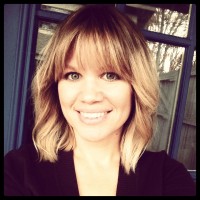 Kris Wolfe is a married mother of two boys.   She earned a B.S. in Psychology from Austin Peay State University and is currently attending Luther Rice University and Seminary pursuing a master's degree in Biblical Counseling.   Kris is also the Marketing Director for B.A. Wolfe Powersports and the co-founder of Fringe Ministry, a mentoring program for incarcerated men and women.  Kris considers herself a "non-traditional" Christian having come to faith as an adult.   She is an active member at Grace Community Church serving as a "small group" leader and coach, and writing study guides for the church's small group ministry.  Kris writes in an earnest desire to share honest insights on marriage, parenting, divorce, and how fai†h has changed her life.  Kris says, "Some people won't tell you the truth because they love you.   I'll tell you the truth because I want you to love yourself."