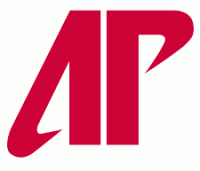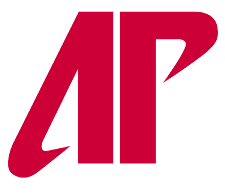 Clarksville, TN – An Austin Peay State University mathematics faculty member will discuss how the incidence rate of tuberculosis in vulnerable populations give a measure of the socio-economic well-being and degree of social justice in a country as part of the next Provost Lecture Series at APSU.
Dr. Folashade Agusto, assistant professor in the APSU Department of Mathematics and Statistics, will present at 3:00pm, Thursday, January 17th in the Morgan University Center, Room 307. All sessions of the Provost Lecture Series are free and open to the public.
The title of her presentation is "Mycobacterium Tuberculosis: Theoretical Assessment of the Impact of Socioeconomic Conditions."
Sessions of the Provost Lecture Series also can be viewed in real time via online streaming. The sessions also are recorded and can be viewed later on APSU's iTunes public site.
Agusto received a Ph.D. in mathematics in 2008 from the University of Ilorin, Nigeria. She was a postdoctoral fellow at the National Institute for Mathematical and Biological Synthesis (NIMBS) from September 2009-August 2011. While at the institute, she conducted research involving mathematical analysis and optimal control of transmission dynamics of infectious diseases with a focus on bovine tuberculosis, malaria and avian influenza. Upon completion of her research fellowship, she joined APSU.
About the Provost Lecture Series
The Provost Lecture Series at Austin Peay State University seeks to foster a spirit of intellectual and scholarly inquiry among faculty, staff and students. The program will be used as a platform for APSU faculty members who are recent recipients of provost summer grants, who have been awarded faculty development leaves and who have engaged in recent scholarly inquiry during sabbatical leaves.
Other sessions in the Provost Lecture Series also are planned for the academic year. All sessions are from 3:00-4:30pm in the MUC, Room 303 and include the following:
January24th – Mercy Cannon
January31st – C.M. Gienger
February 7th – Dr. Tatsushi Hirono
February 12th – Christopher Burawa
February 14th – Dr. Alex King
February 21st – Andriy Kovalskyy
February 28th – Suta Lee
March 7th – Dr. Sergei Markov
March 21st – Dr. Kristofer Ray
March 28th – Dr. Ayman Alzaatreh
April 4th – Stephen Truhon
April 11th – Jason Verber
April 18th – Paul Collins
April 19th – Carol Baskauf
For more information about the Provost Lecture Series, call Dr. Brian Johnson, assistant vice president of academic affairs at APSU, at 931-221-7992 or email him at .
Sections
Education
Topics
APSU, APSU Provost Lecture Series, Austin Peay State University, iTunes, Nigeria, Ustream