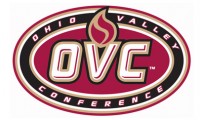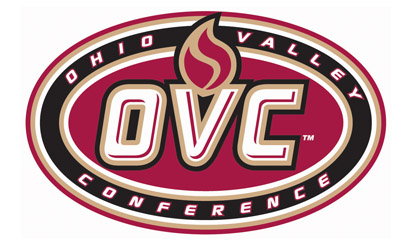 Nashville, TN – Words won't do it justice. In a game befitting the drama of championship week, Belmont University men's basketball defeated Murray State, 70-68, in overtime to claim the 2013 OVC Men's Basketball Championship and earn an automatic bid to the 2013 NCAA Men's Basketball Championship.
Much was made of Belmont's first season in the Ohio Valley Conference. After a storied stretch of play – five regular season championships, five conference tournament championships and five NCAA Tournament appearances in its final seven years in the Atlantic Sun Conference – pundits and scribes alike wondered just what Bruin Basketball would look like in the always formidable OVC.
The league known for its tradition and hard-nosed play entered the 2012-13 campaign as one of only nine leagues to have won an NCAA Tournament game in four consecutive seasons.
With that as a backdrop, Belmont took its 41-3 record in its final 44 Atlantic Sun games into the OVC.
The Bruins proceeded to open eyes, winning its first 10 league games en route to a regular season conference title and the No. 1 seed in the OVC Tournament.
And following an emotional, hard-fought victory over Nashville rival Tennessee State, Belmont arrived at its first OVC Championship game Saturday against the reigning tournament champion, Murray State.
The nationally-televised final was a star-studded affair, featuring four all-OVC honorees: Belmont seniors Ian Clark (Memphis, Tenn.) and Kerron Johnson (Huntsville, Ala.) and Murray State's Isaiah Canaan and Ed Daniel.
The Racers would race out to a quick 7-2 lead, before senior Trevor Noack (Keller, Texas) answered with a baseline three-pointer.
Five more points from an assertive Stacy Wilson pushed the Murray State lead to 12-5 with 14:43 left in the half.
Following a Jeffrey Moss three-pointer, the Bruins answered with interior baskets from Johnson and sophomore Reece Chamberlain (Goodlettsville, Tenn.) to trim the deficit to 15-11.
However, the Bruins went cold midway through the first half, scoring just one field goal over a seven minute span as Murray State extended to a 21-13 lead.
But Belmont rode its underrated and unified defense to play through the tough offensive stretch. The Bruins' active hands forced a string of Racer turnovers, enabling Belmont to work back in.
In fact, Belmont held Murray State scoreless the final 6:19 of the first half, taking a 22-21 halftime lead on a backdoor lay-in from junior J.J. Mann (Smyrna, Ga.) off a deft Johnson feed.
Belmont shot 36 percent (9-for-25) from the field in the opening 20 minutes – including 3-for-13 from three-point distance. The Bruins forced 13 Murray State turnovers. Oddly, neither team made a first half free throw.
Belmont carried its late half run into the second half, as a lay-in from Noack off an offensive rebound and assist from junior Blake Jenkins (Knoxville, Tenn.) and a Mann short jumper increased the lead to 26-21 with 19:11 left.
Yet just as Belmont appeared poised to build a workable margin, Murray State responded. A flurry of Racer transition baskets off Belmont long rebounds gave the Racers the lead. In fact, a conventional three-point play from Canaan capped a lightning quick 13-2 run which gave the Racers a 38-28 lead with 15:29 left.
Moreover, Johnson – Belmont's undeniable emotional leader – picked up his third personal foul on the Canaan basket, relegating him to the bench.
Sparked by Chamberlain and senior Brandon Baker (Milford, Ohio) off the bench, Belmont once again orchestrated a titanic momentum shift. Five straight interiors baskets and a wing three-pointer from Clark highlighted a 13-0 Belmont spurt to give the Bruins a 41-38 lead with 10:39 left.
Back came Murray State. Canaan proceeded to make consecutive deep three-pointers – the second of which while being fouled – in a 28 second span to push the Racers back ahead 45-41 with 9:53 remaining.
Noack responded with consecutive baskets to tie the game at 45.
But amidst solid Belmont defense, Murray State maintained its torrid, other-worldly shooting pace. Back-to-back three-pointers from Dexter Fields and Wilson pushed Murray State to a 55-49 lead with 5:21 remaining.
Then after two Johnson free throws, and an exchange of defensive stops, Belmont hounded the Racers for 34 seconds before Wilson grabbed a loose ball in front of the Murray State bench, turned, and drained an acrobatic three-pointer as the shot clock expired to make the score 58-51 with 3:10 left.
It was a staggering blow for Belmont to be dealt, and Murray State's bench and crowd sensed that the play portended greater things to come.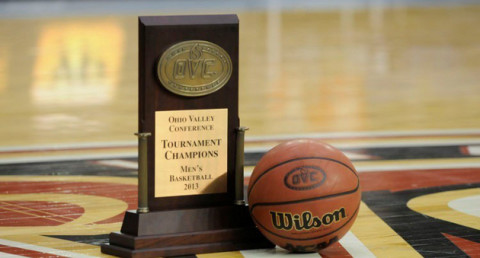 But the experienced and resilient Bruins continued to play. A comeback attempt didn't start artistically, as Johnson missed consecutive shots after the Wilson three-pointer. But the Bruins got two defensive stops to hang around.
With 2:07 left, Wilson missed the front end of a one-and-one free throw to provide Belmont some new life. After a Noack rebound, Johnson found Mann for a wing three-pointer with 1:58 remaining to cut the margin to four, 58-54. It was a subtle, yet significant momentum swing in a matter of nine seconds.
Murray State replied with a solid press break and a slam dunk from Ed Daniel to push the lead back to six with 1:51 left. But after two Clark free throws and a missed front end from Daniel, Mann would get Belmont within 60-58 with 1:04 to go in regulation.
Sensing a changing tide, the Bruins continued to press and extend the game rather than play a possession of defense, as Chamberlain fouled Moss with 47 seconds to go.
The Murray State freshman calmly made both free throws to give the Racers a 62-58 lead.
Clark answered with a clutch floater in the lane to get Belmont within 62-60 with 36 seconds left in regulation.
After a timeout, Murray State handled Belmont pressure fairly well, before Canaan passed to Daniel downcourt. The Bruins proceeded to foul the Racer big man with 20 seconds left.
Daniel missed both free throws, giving Belmont a chance to tie or take the lead.
The Bruins turned to Johnson, who once again delivered in a pressure situation, sinking a 12-foot fadeaway jumper with nine seconds left to tie the score at 62.
As Murray State inbounded the basketball, officials whistled the play dead and went to the monitor to check on a clock situation. A seemingly indeterminable review ensued – not just to check the game clock but also to confirm where Murray State should inbound the basketball to resume play.
Ultimately, 6.2 seconds were put on the block, and the Racers were given possession in front of the Belmont bench some 70 feet away.
The Bruins did an admirable job to deny Canaan the basketball, forcing the Racers to turn to Latreze Mushatt. Mushatt did well to dribble into the frontcourt, but his 25-footer at the buzzer did not hit rim, and the game went to overtime.
Belmont continued to turn up the heat with its strong perimeter defense, as a Clark steal lead to a Mann layin to open overtime scoring.
Then after Mann stole the ball from Mushatt, Johnson was fouled hard by Wilson on a transition drive to the basket. Johnson stayed on the baseline for several minutes as he was attended to by training staff.
Momentarily dazed and with a deep cut on his chin, Johnson was taken to the bench area for further treatment. Enter reserve guard Spencer Turner. With Johnson unable to take Johnson's free throw attempts on the play, Turner was selected by Coach Byrd to represent Belmont.
The sharpshooting Bloomington, Ind. native – who had not seen action in the OVC Tournament until that point – calmly sank the first free throw cold off the bench, before rimming out the second attempt.
Turner's contributions continued, as moments later he came up with a loose ball near midcourt and scrambled to call timeout just as a rugby scrum ensued.
Though Johnson would re-enter the game during the timeout with a heavily taped chin, Belmont could not extend its lead. Four points from Canaan then put the Racers back on top, 66-65, with 2:35 left in overtime.
After an exchange of defensive stops, Noack had a gorgeous spinning move for a conventional three-point play dance off the rim with 1:19 left. But Noack did make one free throw to tie the score at 66.
Belmont forced a missed Canaan three-point attempt on the subsequent possession, Wilson grabbed an offensive rebound and scored with a swooping floater to make the score 68-66 with 1:02 left in overtime.
Johnson would then be fouled on a drive by Mushatt, and calmly make two free throws with 46 seconds left to tie the score at 68.
With about an 11 second differential between shot clock and game clock, Belmont knew it would get possession back. But what time and score were the big question.
As Murray State worked its offensive set, Canaan innocently fan dribbled back towards midcourt. Then remarkably, the ball bounced off his foot and went into the backcourt for a violation.
Belmont gained possession with 25 seconds remaining and the shot clock off.
The Bruins turned to Johnson – who actually eyed Clark on the final play – before spreading the floor and attacking himself. The senior point guard worked the clock, drove and swished a pullup jumper – much like the one that forced overtime – with 0.7 seconds left to give Belmont a 70-68 lead.
A blend of exhilaration and chaos ensued, as the Belmont bench and fans erupted, while officials reviewed the monitor to determine the exact game clock time.
1.2 seconds were put on the clock as teams discussed final offensive and defensive strategy.
With Murray State having to go 94 feet, Belmont put Baker on the ball to pressure the inbounds pass. The Racers diagrammed a deep pass, with Moss firing a left-handed baseball pass downcourt towards Daniel.
But as the pass arrived, Jenkins deflected the ball into the deep corner as time expired.
The Bruin bench stormed the floor in pure jubilation of one of the program's most memorable and significant victories.
All told, Belmont shot 49 percent (28-for-57) from the field – including just 4-for-19 from three-point distance for a Bruin team among the nation's best in three-point field goal percentage. The Bruins forced a season-high 26 turnovers.
Mann led four Bruins in double figures with 18 points and seven rebounds. Noack had 14. Aside from his heroics, Johnson had 12 points, six assists and three steals. Clark added 11 points and five rebounds.
Wilson led Murray State (21-10) with 23 points.
Belmont (26-6) will learn of its NCAA Tournament opponent, seeding, and site on Sunday, Mar. 17. A Selection Show gathering is expected on campus to celebrate the season and watch the CBS Selection Show.