Austin Peay Governors vs. Mississippi State
Tuesday, March 26th, 2013 | 6:30pm (CT)
Starkville, MS | Dudy Noble Field (7,200)

Clarksville, TN – The Austin Peay State University baseball team begins a four-game road trip at nationally-ranked Mississippi State, Tuesday night at 6:30pm CT. The Govs return to the road after suffering through it's first two-loss week this season.

APSU won their second Ohio Valley Conference series this season over the weekend, and their 19-4 record is tied for the best 23-game mark in program history.

Mississippi State returns home after its first road trip this season – a three-game Southeastern Conference series it lost, 2-1, at nationally-ranked Kentucky last weekend.
Governors Quick Hits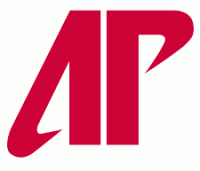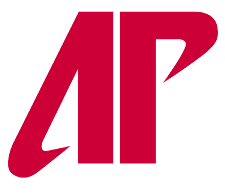 Austin Peay's 19-4 start is tied with the 1996 team for best 23-game mark in program history. The Govs suffered two losses in a week for the first time this season (at Indiana State, Tuesday, and vs. Jacksonville State, Sunday).  Austin Peay is third in the OVC race with a 4-1 league mark, 1½ games behind Tennessee Tech but APSU has played one fewer series. Senior outfielder Cody Hudson leads the Govs with a .411 batting average this season, but has been particularly hot in the last 14 games, batting .464 with 16 RBI. S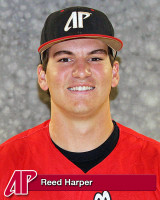 Senior shortstop Reed Harper led the Govs with 7 hits (.500 BA) in the Jacksonville State series, pushing his average to a season-best .333. Junior second baseman Jordan Hankins is second on the team with in average (.360) and RBI (21), including 6 hits (.462 BA) and a team-best 5 RBI in the JSU series. Junior first baseman Craig Massoni leads the Govs with 11 hits and 8 RBI in OVC play and is third on the team with a .353 batting average in 2013.
Sophomore center fielder Dylan Riner moved into the No. 2 spot in the lineup for the Jacksonville State series; over the last seven games he leads the team in walks (10) and on-base percentage (.531). Junior catcher P.J. Torres has appeared behind the plate in all 23 games this season and has caught 187 of the team's 209 innings pitched. Junior right fielder Rolando Gautier has batted leadoff in all 22 games he has played this season. Third baseman Kevin Corey moved into the No. 9 spot in the lineup against Jacksonville State and had 3 RBI despite not posting a hit in the series.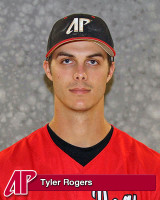 APSU has used four players at designated hitter this season, combined they are batting .179 with 9 RBI. Freshman right-hander Jared Carkuff will get the nod for his season's third start, Wednesday, but it will be his first outing since March 13th at Lipscomb where he allowed one unearned run over 6.1 innings.
The Govs bullpen has 87.2 innings pitched this season (3.8 innings pitched per game) and has a 4.72 ERA while limiting opponents to a .238 batting average. Closer Tyler Rogers is 4-0 with 9 saves in 15 appearances this season and became APSU's career saves leader with his 21st career stop, Saturday, against Jacksonville State. Head coach Gary McClure has 769 career wins, 8 shy of becoming the OVC's all-time wins leader.
The Mississippi State Bulldogs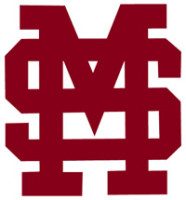 Mississippi State brings a 21-6 mark into the midweek outing with four of the losses coming in Southeastern Conference play where the Bulldogs have lost series to No. 2 LSU and No. 8 Kentucky. The Bulldogs opened the season with 17 consecutive wins and are 6-0 in midweek outings.
The Bulldogs are a formidable team, with the offense among the nation's leaders in batting average (7th, .322) and on-base percentage (10th, .420); the pitching staff ranked among the top 20 in ERA (13th, 2.20) and strikeouts per nine innings (12th, 9.00); while the defense holds up its end of the bargain, ranking 2nd nationally with 1.39 double plays per game.
Junior outfielder Hunter Renfroe leads the team in batting average (.425), home runs (9) and RBI (35) and brings a 12-game hit streak into Tuesday's meeting – he is among the nation's top 10 in home runs and RBI. Junior shortstop Adam Frazier is second on the squad with a .402 batting average. The Bulldogs will turn to sophomore right-hander Will Cox, Tuesday, who make his fourth start and first since a March 3rd outing against St. Joseph's, he is 2-0 with one earned run (0.60 ERA) and 15 strikeouts (9.00 K/9) in his three previous starts.
The Governors-Bulldogs Series
Tuesday's meeting will be the seventh between Austin Peay and Mississippi State. The squads last met in the 2011 NCAA Tournament's Atlanta Regional, the Bulldogs winning an 8-3 decision in Round 2 of the winners bracket, including that meeting, Mississippi State has won the last three contests. Austin Peay's two victories came in 2007 when Mississippi State visited Clarksville for the only time in the series.
The Govs are 0-3 at Dudy Noble Field.
Governors off to a Quick Start
Austin Peay has jumped out of the gates to a 19-4 mark after the season's sixth weekend. It is tied for the best 23-game start in program history, equaling the mark set by the 1996 squad. Looking ahead, the Govs best 24-game mark is 19-5 by the 1996 squad.
Governors ranked #7 in Mid-Major Poll
Austin Peay fell one spot in CollegeBaseballDaily.com Mid-Major Top 25 Poll and was ranked No. 7 in the poll's March 25 edition. Notre Dame moved into the No. 1 spot this week and was followed by No. 2 Indiana, No. 3 Louisville, No. 4 San Diego, No. 5 Missouri State and No. 6 Pepperdine. The Mid-Major Poll includes all baseball conferences except the ACC, Big 12, Big West, Conference USA, Pac 12 and the SEC.
Probable Starters
Date
Start
Austin Peay Starter
Opponent Starter
Tuesday.
6:30pm
RHP Jared Carkuff (Fr., 0-0, 6.57 ERA)
RHP Will Cox (So., 2-1, 1.93 ERA)
Sections
Sports
Topics
ACC, APSU, APSU Athletics, APSU Baseball, APSU Baseball team, APSU Men's Baseball, APSU Sports, Austin Peay State University, Baseball, Big 12, Big West, Bulldogs, Bullpen, Clarksville Tennessee, Clarksville TN, Cody Hudson, Collegebaseballdaily.com, COnference USA, Craig Massoni, Dylan Riner, ERA, Gary McClure, Governors, Govs, Indiana, Indiana State, Jacksonville State, Jared Carkuff, Jordan Hankins, Kentucky, Kevin Corey, Lipscomb, Louisville, LSU, Mississippi State, Missouri State, NCAA tournament, Notre Dame, Ohio Valley Conference, OVC, P.J. Torres, Pac-12, Pepperdine, RBI, Reed Harper, Rolando Gautier, San Diego, SEC, Southeastern Conference, Tennessee, Tennessee Tech, Tyler Rogers