Written by U.S. Army Sgt. Justin Moeller
4th Brigade Combat Team, 101st Airborne Division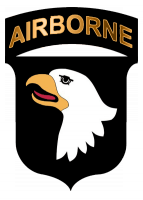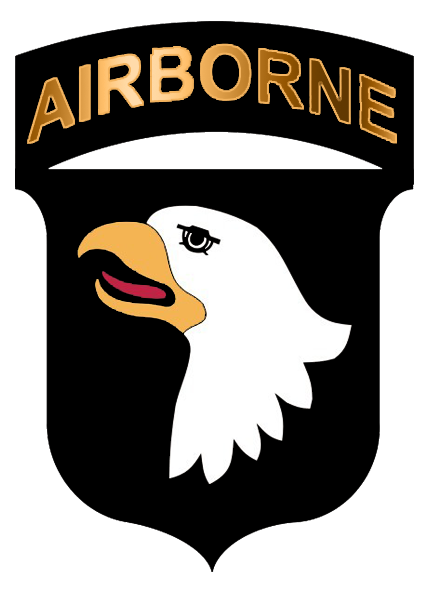 Khowst Province, Afghanistan – The 4th Brigade Combat Team "Currahees", 101st Airborne Division, participated in a transfer of authority ceremony held at Forward Operating Base Salerno, Afghanistan, May 22nd.

The ceremony featured the casing of the 3rd BCT "Rakkasan", 101st Abn. Div., colors and the uncasing of the Currahee colors. The ceremony signified the transfer of authority of the Khowst and Paktya Provinces to the Currahees.

"Transfers of authority are important, significant, events between military organizations," said Col. R. J. Lilliridge, commander of the 3rd BCT, 101st Abn. Div. "Today's is more significant because this is the last TOA that will be conducted on FOB Salerno as the Currahees will be the last U.S. Army unit to serve here."

No stranger to FOB Salerno, Col. Val C. Keaveny Jr. had his first experience with FOB Salerno as the battalion S-3 for 1st Battalion, 501st Infantry Regiment, in 2003-04 and now returns as the brigade commander of the 4th BCT, 101st Abn. Div.

"It's truly an honor for me to return to Khowst and Paktya [Province]," said Keaveny. "I'm proud to personally see the great improvements made through the determined efforts of our Afghan brothers, the Afghan people and our Soldiers."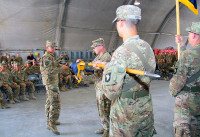 The improvements in the Regional Command East area of operation were greatly helped along by the efforts of Task Force Rakkasan.
"Task Force Rakkasan, under the inspired leadership of Col. R.J. Lillibridge and Command Sgt. Maj. Crabtree have performed magnificently over the past nine months," said Maj. Gen. James C. McConville, commanding general of the 101st Abn. Div.
"I would like to welcome Task Force Currahee to Combined Joint Task Force 101 and Regional Command East," said McConville. "The fighting season is in full swing and I do not need to remind you all that the authority assumed today brings with it great responsibility, the responsibility to continue to build upon the successes that the Afghan National Security Forces have achieved over the last year."
The accomplishments of the ANSF over the past year comes from the consistent coalition training being done and from the Afghan forces continuing to take the lead.
"It is very clear that Afghan strength comes from Afghan unity," Keaveny said. "I look forward to continuing to advance the mission by advising and assisting our Afghan National security forces as they secure their country."
Helping the people of Afghanistan to get to where they can protect their country is what the Currahees have prepared for.
"I know that you have worked hard in preparing for this mission," said McConville. "I'm confident you will live up to the legacy of the 101st Airborne Division and the Currahees that have gone before you, I'm confident you will help the Afghan National Security Forces win."
Sections
News
Topics
101st Airborne Division, 3rd Brigade Combat Team, 4th Brigade Combat Team, 501st Infantry Regiment, Afghan National Security Forces, Afghanistan, ANSF, Color Casing Ceremony, Colors Uncasing Ceremony, Currahees, Forward Operating Base Salerno, James C. McConville, Justin Moeller, Khowst Province, Paktya Province, R.J. Lilliridge, Rakkasans, Regional Command East, U.S. Army, Val C. Keaveny Jr.