Clarksville, TN – After allegedly committing a series of burglaries from Uffelman Estates and fraudulently using the victims credit cards, the suspect Joshua Atwood was taken into custody by Clarksville Police two days later after a vehicle burglary at the YMCA on Hillcrest Drive this morning.
Clarksville Police Officers detained Mr. Atwood in the Memorial Drive area with a Child's backpack in his possession from the YMCA vehicle burglary, and property from the Uffelman Estates burglaries.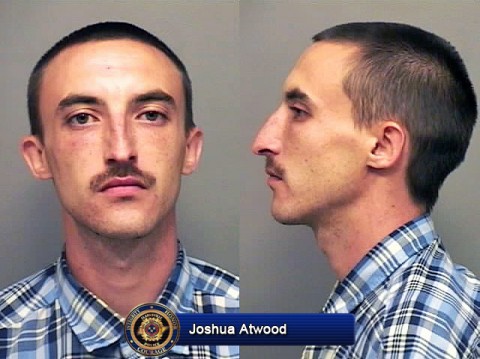 Detective are in the process with booking Mr. Atwood into the Montgomery County Jail for sixth time in the last 13 months.
Joshua Atwood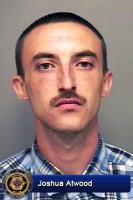 Name: Joshua Atwood
DOB: 9/ 16/ 88
Gender: M
Race: W
Given Address: 802 Forrest Street, Clarksville, TN
Arresting Officer: Kenny Bradley
Charged With: Vehicle Burglary, Aggravated Burglary, Six Counts of Identity Theft
Booked Into: Montgomery County Jail
Bond: $45,000.00