Hundreds attend CivilianJobs.com job fair in search of smooth takeoff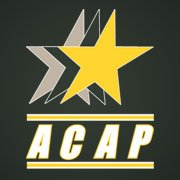 Fort Campbell, KY – A smooth takeoff into the civilian work force is something many transitioning service members, veterans and their Family members are looking for. On Wednesday many in the Fort Campbell community found that opportunity at the CivilianJobs.com job fair sponsored by the Fort Campbell Army Career and Alumni Program office.

"Our last event here was 660 so we expect that, if not [at least] 500," said Corey Branning, CivilianJobs.com operations manager. "My last count was 323 and that was at 10:30."

The event opened at 9:00am to Wounded Warriors and then at 10:00am to everyone else. In all, 615 people attended the event. Among those attending the event was 723rd Explosive Ordnance Disposal Company Soldier Staff Sgt. Chris Carbin.

"The companies that are here, I think they are all very military-friendly," said Carbin, who was attending his first job fair at Fort Campbell. "I would like to see even more companies. I think all the companies that are here have been around a while and they are headed in the right direction fiscally. I think that they are actively searching for Soldiers because they know what we bring to the table."

For companies like Patterson UTI, it is knowing what service members can bring to the table that keeps them coming again and again to hiring events on military installations. Patterson UTI comes to Fort Campbell every month and typically hires more than 15 transitioning service members each month.

"[Our employees work in teams] so that's why the military works so well for us because they've already been doing it," said Methella Green, Patterson UTI recruiter supervisor. "All they need to do is take the same values and bring it over."

With the job fair and the company's regular visits to Fort Campbell, Patterson UTI scheduled 28 Soldiers for interviews today and some of those Soldiers may have a job offer before the day is out.

"We're number 16 out of 100 [for hiring military]," said Green. "We can hire military on the spot. We will open positions just for military. We like their work ethic; we like what they give back. We want to make sure since they took care of us that now it's time we take care of them."

For members of the Exel recruiting team, it was their first time attending a job fair on an active duty installation; they've attended events at the Service Academy Career Conference. They shared Green's sentiments on wanting to help the members of the military community.

"It's just humbling," said Brenden Gallagher, Exel recruiting manager. I didn't serve in the military, but I have a lot of appreciation for what they do for us. It's kind of cool to be able to come here and actually shake hands with them, thank them and try to find opportunities to transition them into the Exel team."

Gallagher went on to explain Exel is the world's largest third-party logistics company, and the experience many service members have is something they are looking for.

"You think about how big the military is and how many people are getting out," said Gallagher. "We have a lot of the need for people that have supply and logisitics experience and leadership experience like they do in the military. We think we could be a good fit for them."

For those who attend one of Civilianjobs.com's job fairs, the job search doesn't end when the fair ends. CivilianJobs.com asks for resumes for those attending the event and continues to try to help match employers with potential employees.

"We ask for a resume because we take those resumes back to our office and we have recruiters," said Branning. "They take those resumes and they go through and see which companies we work with that would like to see that candidate. They will call the candidate and be their recruiter and be the go between the company and the candidate. So, it doesn't stop here, it keeps going.

"For the spouses, we ask for their resumes as well. We send those resumes to MSEP, Military Spouse Employment Partnership. We send our resumes to them from the spouses and they try to help the spouses."

Branning appreciates the support CivilianJobs.com receives from the installation and from the Fort Campbell ACAP office. The support they receive is what helps make the job fair a success.

"[I want to say] how appreciative we are to have the ACAP here that is so involved and does such a great job at not only getting the word out to the candidates and military members, but also helping us with the facility and putting on a great [job fair]," said Branning. "It's very much appreciated and it's awesome especially with marketing of this event. We have our marketing team as well, but it's so much better for the community when it comes from the installation. It's just great."

CivilianJobs.com will return to Fort Campbell for another job fair in December and hopes to have two job fairs a year on the installation.

For more information about Civilianjobs.com, visit www.civilianjobs.com.

For more information about the Fort Campbell ACAP office, visit their website or www.acap.army.mil or call 270.798.5000.



Sections
News
Topics
723rd Explosive Ordnance Disposal Company, ACAP, Army Career and Alumni Program, Brenden Gallagher, Chris Carbin, Connie Tripp, Corey Branning, Exel, Fort Campbell KY, Job Fair, Methella Green, Military Spouse Employment Partnership, MSEP, Nondice Thurman, Patterson UTI, resumes, Veterans