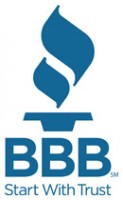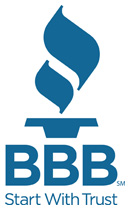 Nashville, TN – Senior Citizens in the Middle Tennessee Area keep getting those annoying "robocalls" that they just know has to be a scam according to the Better Business Bureau. The voice implies that somebody, a doctor or maybe their children, signed them up for a medical alert system.
It's all free, the recording implies, "And everything is ready to be sent to your home."
Consumers report if you call the number back, it says the number is not in service.
The Medical Alert System scam is in full swing in Middle Tennessee, as well as other states including New York, Texas, Michigan, Wisconsin and Kentucky.
BBB has received numerous complaints and inquiries concerning the calls in the past several weeks.
The "scams against seniors" has reached a super-low point with this con job. Who doesn't know a senior who fears a break-in? Or a widow who wonders what would happen in a medical emergency? Why not tug at the heartstrings a little more and claim that someone cares so much about them that a loved one or medical professional even signed them up for this "free service"?
Then, of course, stick someone on a fixed income with a big bill, if they fall for the phony pitch.
The trick is that if seniors do agree to the system in some cases it can cost $35.00 a month or more for monitoring. This could also be a way for con artists to get hold of bank or credit card information or even a Social Security number to use later in ID theft. Or, it could be a way for someone to pressure seniors into paying for other equipment or services.
Recently, the Medical Alarm Monitoring Association (MAMA) issued a consumer alert stating:
The Medical Alarm Monitoring Association (MAMA) has recently learned of widespread illegal and fraudulent telemarketing including calls using recorded messages (commonly referred to as "robo-calling") targeting senior citizens in the U.S. and Canada offering personal emergency response services.
MAMA is the only professional trade association representing the medical alert monitoring and personal emergency response services industry. The association has a long standing record of working against deceptive business practices such as these in our industry.
MAMA and its members are currently actively investigating this issue, and will contact consumer protection organizations to report all deceptive activity.
If you or a loved one receives a telephone call playing a recorded message or that seems deceptive, do not provide credit card or bank information and request contact information from the caller. If you are a customer using monitoring services provided by any medical alert company and receive such a call, please hang up and contact your service provider to report the activity. Additionally, you may contact MAMA at 1.866.388.8618.
About MAMA
MAMA is the only professional trade association representing the medical alert monitoring and personal emergency response services industry. It is an American National Standards Institute (ANSI) accredited Standards Development Organization (SDO), and is a developer and publisher of standards in the personal emergency response services, medical alert and tele-health industry.
BBB Tips for Seniors:
Ask for the name of the person you are speaking with, the name of their business, the address of their business, and their call back number. Inform them you will be calling information to get the listed number for the company and call it to verify the information they provide. Also, tell them you will be checking them out with the BBB.
Never do business with someone who just walks up to your door or calls you. If you want to do business with them, ask all of the questions above and tell them you will get back with them after you check them out.
Never make quick decisions to order or schedule services, take your time and tell them you will get back with them.
Never provide or even confirm personal information to someone you don't know or haven't checked out first.
Call and report calls from businesses if you are listed on the Federal Trade Commission's "Do Not Call Registry" at  www.donotcall.gov or call 1.888.382.1222. You can register for the "Do Not Call Registry" by calling the same number.
If you have a complaint concerning Medical Alert sales calls, please contact the BBB at 615.242.4222 or file a complaint at www.Nashville.BBB.org