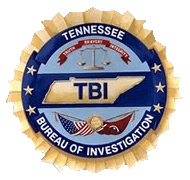 Nashville, TN – The Tennessee Bureau of Investigation released its first-ever study on law enforcement's use of deadly force and shooting incidents in Tennessee while in the line of duty.
Different from the annual Law Enforcement Officers Killed or Assaulted (LEOKA) report, this report takes an in-depth look at officers who have used force or deadly force with a weapon while protecting Tennesseans and the effect that critical incident had on the officers, their departments and their communities.
The mixed methods research study took a three pronged approach to the issues.
First, law enforcement agencies across the state were surveyed about the number of times officers within their departments used deadly force between 2007 and 2011.
Second, round table discussions were held where law enforcement leaders provided input on trends, causes, policy and costs of the use of firearms by officers in their respective regions of the state.
Lastly, researchers interviewed a dozen officers who had been involved in a shooting incident to gain the perspective of those officers and publish eight of those summarized interviews as case studies.
Law Enforcement Use of Deadly Force 2007-2011 Quick Facts
Of the 295 agencies that responded to the survey, 206 were police departments, 75 were sheriff's departments and the remaining 14 were state departments.
Eighty-four agencies experienced at least one officer involved shooting between 2007 and 2011 with a total of 234 officer involved shootings.
The majority of the shooting incidents at 140 or approximately 60 percent were large departments with more than 101 sworn personnel. Both small and medium sized agencies each reported about 20 percent of the shooting incidents.
Two hundred and seven agencies reported having no officer involved shootings during the time period.
Thirty-five of the officers involved in shooting incidents are no longer employed in law enforcement.
Seventy-two percent of all agencies received deadly force training at least annually.
Of the 234 incidents reported lawsuits were filed in 20 cases and were evenly distributed between small, medium and large agencies.
One hundred and sixty-four agencies reported having mandatory post shooting counseling provided to officers.
The study reveals several factors contributing to the use of deadly force incidents including mentally ill subjects, drugs, gangs and the disposal of seized weapons. Another common theme is the importance of firearms training including judgmental training to the law enforcement community as a whole.
To read the study in its entirety click here.