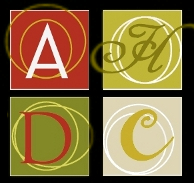 Clarksville, TN – The 2014 Cultural Calendar, produced by the Clarksville-Montgomery County Arts and Heritage Development Council, is now available online and at several local shops.
Each month of the calendar features an original work by a local artist, depicting a scene in Montgomery County, along with highlights of arts and heritage activities planned by community organizations for that month.
At $7.00 each, the calendars make great stocking stuffers or holiday gifts for family, friends and co-workers.
This year's art competition attracted nearly fifty pieces of work from over two dozen artists.
Blind judging selected the following works for inclusion in the calendar
Front Cover – "Frolic on Franklin" by Betty Pierce Liles
Betty Pierce Liles studied commercial and fine art at Austin Peay State University in the early 1960s and did graduate work in studio painting at Murray State University in 1996.  She has exhibited award-winning work in art shows throughout the region.
January – "Sunset Over Main Street" by Dianne Campbell
When Dianne Burton Campbell retired from teaching, she was able to devote more time to her photography, a hobby for which she has a great passion. She plans to take more classes to better improve her photographic skills.
February – "Franklin Street Gold" by Gail Meyer
Gail Meyer strives for creativity and innovation through color, texture and layering.  She uses acrylics, oil and mixed media to achieve an eclectic style. Her current goal is to capture quaint store fronts and historical landmarks around Clarksville.
March – "Sulphur Fork Red River Bridge" by Jim Hancock
Jim Hancock, a self-described hobby photographer, primarily creates digital photos of local landmarks and landscapes. He looks for shooting opportunities of good lighting, color and interesting composition and rarely manipulates his images.
April – "Mouth of Dunbar Cave" by Leah Foote
Leah Foote has always been drawn to the transparency and light in watercolors.  She has been studying and practicing the art of watercolor since retiring from a career in education.  Experimenting with new materials and techniques invigorates her in her pursuit of mastering this unpredictable medium.
May – "Happy Herefords" by Lynne Waters Griffey
Lynne Waters Griffey says she wants to take God's perfect sense of nature and instill serenity, joy and peace into her art. "Happy Herefords"' bright depiction of the Montgomery County countryside fulfills that desire.
June – "Clarksville's Fields of Canola Flowers" by Monica Dahl
Monica Dahl's love of art began with childhood drawings of horses and dogs. After moving to Clarksville in 2007, she took classes and began to paint in oils.  Dahl's main focus is to capture surrounding beauty in a realistic style with an emphasis on color and light.
July – "Montgomery County Courthouse" by Lisa Kemmer
Photographer Lisa Kemmer has been expanding her work to include portraits, sports photography and nature. Her photographs have been displayed in publications and venues around Clarksville, including Miss Lucille's and Clarksville Republican Women's Cookbook.
August – "Creek Fishing (West Fork Creek)" by Don Hatcher
Don Hatcher is a retired US Air Force dentist who has always loved attempting to capture the world and emotions on paper and canvas.  He says, "A possible goal is moving back to Clarksville and turning this hobby into a bigger adventure."
September – "Storm on the Cumberland" by David E. Smith
David E. Smith, retired US Army still photographer, details landscapes and scenery in his photographs, many of which are in and around Clarksville. Smith says, "I feel that it is important, as an artist, to help preserve history in photographs."
October – "Sango Morning" by Kim Balevre
Kim Balevre completed her BFA in visual communications in 2008 at APSU where she now works as a graphic designer in the Public Relations and Marketing department.  She has exhibited in several solo and group art shows in Clarksville and Louisville.
November – "Gossip Bench (Historic Collinsville)" by Patsy Sharpe
Patsy Sharpe has seriously studied art for 25 years and, as seriously as family obligations would allow, for years before that.  Nature studies, especially of trees, are a real passion for her. She notes, "I like to include the human figure when I can in nature with some abstraction, but always adding some realism."
December – "Forest Street United Methodist Church" by Margie Head
Margie Head has been painting for 45 years. The self-trained artist has created murals in many churches and homes around Clarksville. She loves to paint snow scenes and prefers to work at night when all is quiet and peaceful.
Back Cover – "L & N Train Station" by Vicky Clinard
Vicky Clinard, a Clarksville native who has been married 32 years, started taking photographs again about two years ago.  She calls her work "drive-by shootings" because she takes many of her photos from the car.
The Clarksville-Montgomery County AHDC promotes the city's art community and historical heritage through sponsoring help with grants, an annual writers conference, a historical tour of homes, local art exhibits, and literacy and musical performances.
The calendar was printed by Jostens Printing and Publishing.
It is currently on sale at the Downtown Artists Co-Op and Seasons, the gift shop for Customs House Museum and Cultural Center.
For more information about the council or the calendar, contact the AHDC at 931.551.8870 or artsandheritage@cdelightband.net. To order a calendar online, please visit www.artsandheritage.us.