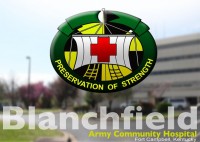 Fort Campbell, KY – In order for Blanchfield Army Community Hospital Call Center staff to better serve their patients, the call center (Appointment Line) hours are adjusting to meet the high volume of calls during the busiest hours.
On Wednesday, December 18th, BACH's new call center hours will be from 6:00am to 4:30pm, Monday through Friday.
"Adjusting the call center hours allows us to shift more personnel to answer the phones during peak hours when more than 90 percent of calls are received," said Paul Pierson, chief of BACH's Clinical Support Division. "We hope that this change in service will prove to be more convenient and offer better satisfaction for our patients."
Beneficiaries who would like to make or cancel an appointment after the call center has closed may continue to make or cancel appointments using www.tricareonline.com 24 hours a day, seven days a week.