Nashville, TN – The Tennessee Wildlife Resources Agency is now accepting entries for its 2014-15 photo contest for publication in the Tennessee Wildlife Magazine's annual calendar issue.
All interested photographers are invited to submit their best photos on fishing and wildlife species native to Tennessee, and fishing and hunting scenes in Tennessee.
Interested photographers must submit their photo entries by the March 10th, 2014 deadline.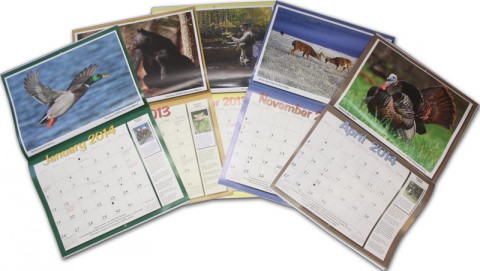 The photos will be reviewed for publication in the annual calendar edition of Tennessee Wildlife Magazine which is the summer issue.
If a photo is selected for the calendar edition, the photographer will receive a cash stipend of $60.00.
The format is horizontal digital images on disk. Only digital images in JPEG format and of high resolution (300 dpi) sized as an 8 1/2×11 will be accepted.
Each disk submitted must have the name of the photographer stamped or written on it. No prints can be accepted. (Sorry, disks cannot be returned).
Entries can be mailed to:
Tennessee Wildlife Magazine
Calendar Issue
P.O. Box 40747
Nashville, TN  37204
Tennessee Wildlife is the official magazine for the TWRA. Subscription rates are $10.00 for one year, $17.00 for two years and $25.00 for three years.