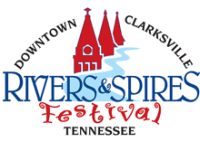 Clarksville, TN – Clarksville's  Rivers and Spires Festival is pleased to announce the Platinum-selling and CMA award-nominated country musician, Randy Houser, will take the Public Square Stage on Saturday, April 26th at 7:00pm. The concert is free and open to the public.
He will perform some of his biggest hits that have made him one of Country music's most popular new comers. Songs such as "Goodnight Kiss", "How Country Feels", "Boots On" and "Runnin' Outta Moonlight " will make up a concert you don't want to miss.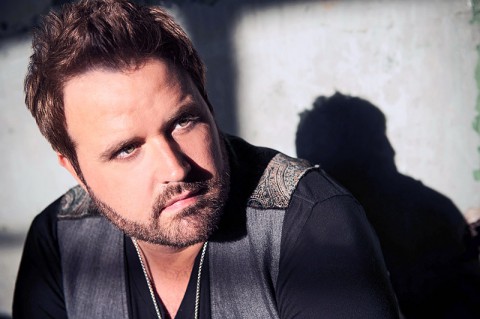 Houser's past contains no shortage of achievement, as it includes multiple nominations for ACM and CMA Awards, a number two single in the form of "Boots On," and songwriting credits for major names such as Trace Adkins, Justin Moore and Chris Young.
In 2008, just months after the release of his debut single, "Anything Goes", Houser was asked by late-night television host David Letterman to appear on the Late Show.
"We are very excited to have Randy Houser on stage at the 2014 Rivers & Spires Festival," said Jessica Goldberg, Festival Director. "He is part of an extensive music line-up that we have worked very hard to book this year that will appeal to several different audiences."
"The Festival knows this year, by far, will have the most diverse entertainment and we can't wait to release more names as the weeks go by."
Rivers & Spires is also pleased to announce that the Morning Rises Tour, featuring Dove Award-winner Aaron Shust, will be making a stop in Clarksville on Saturday, April 26th as well. On the heels of the release of the successful album, "Morning Rises", Shust will be featured with MIKESCHAIR, Jonny Diaz and Lauren Daigle to fulfill a night of music and ministry.
Shust will be featuring the hit song "God of Brilliant Lights", which topped at number two on the Billboard Adult Contemporary Charts. Throughout the evening, Aaron will include popular radio singles like "My Hope is In You" and "My Savior My God" hoping to carry encouragement and peace through music.
MIKESCHAIR will be joining the night and will be featuring their current hit single, "All I Can Do". The tour will be opening with special guests Diaz and Daigle on the Family Fun Zone Stage starting at 5:30pm. Shust will take the stage at 7:00pm.
For those who like a more Latin flair, Revolfusion will shake up the Third & Main Stage on Friday, April 25th at 8:30pm. Revolfusion energetically blends the traditional music from Brazil, Central America and rhythms from the Caribbean such as merengue, salsa and bachata with the lively colors of modern music like rap, reggaeton and rock. Their highly contagious music always pours the audience in a magical atmosphere, merging strong musical lyrics with the power and raw energy of grooves.
Fans of NBC's The Voice will be excited when they hear that Nashville's own Swon Brothers will be on the Public Square Stage on Friday, April 25th. The Swon Brothers, Zach and Colton, first hit the national radar with their incredible two-part harmonies and fun-loving personalities as finalists on Team Blake (Shelton) in Season Four. Their "Swoncert" (as referred to on their site) will be a crowd pleaser that will be a great kick off for the Eagle's tribute band, 7 Bridges: The Ultimate EAGLES Experience, which takes the stage later that night.
The Festival also loves to show off all the local talent that makes the Clarksville community so great. Fortunately, there are several talent shows that take place over the three days and application/auditions are being accepted for Clarksville's Got Talent, Aspire to Stardom and Last Band Standing. You can read more on how to get your shot at fame at riversandspires.com.
This is only the beginning of the amazing weekend full of concerts and entertainment that Rivers and Spires is promising to bring. The line up is being added to daily and all those who want to stay in the know can see real time information at riversandspires.com.
About the Rivers and Spires Festival
The Rivers and Spires Festival will be held April 24th-26th, 2014 in Downtown Clarksville. Admission and entertainment at the Festival are free and open to the public. A list of activities is available on the Festival website, www.riversandspires.com. Some of the popular events include the Military Appreciation Area, Family Fun Area and Arts Galore. More announcements will be made soon, as new events and entertainment are finalized.
Booths are still available for the 2014 event, as well as sponsorships. To participate in the Festival as a vendor or sponsor, contact Festival Director Jessica Goldberg at jessica@clarksville.tn.us. Follow us on Facebook, like us on Twitter and download our free App.