Significant Ice and Sleet accumulations are possible over portions of Middle Tennessee late Sunday afternoon into Sunday night.
Clarksville, TN – The National Weather Service has issued a Winter Storm Watch for the Clarksville-Montgomery County area and portions of Middle Tennessee.
Sub-freezing temperatures will begin to filter into Middle Tennessee late Sunday afternoon behind a cold front that will slowly move southeastward across the mid state. A change over from rain to freezing rain is expected to start across northwest portions of the mid state by the late Sunday afternoon hours.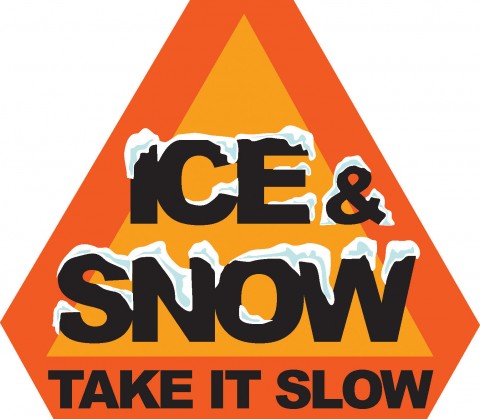 This transition from rain to freezing rain will spread southward and eastward by the mid evening hours then transition to sleet by late Sunday night. Ice accumulations will be possible across these areas through Sunday night.
Amounts will range from around one tenth of an inch for locations generally along and west of a Lawrenceburg to Murfreesboro to Byrdstown line. Amounts approaching one quarter of an inch for the higher elevations along a Waynesboro to Fairview to Portland line.
For locations generally along and northwest of a Linden to Ashland City to Cross Plains line, ice accumulations will be at or greater than one quarter of an inch.
Between one half to one inch of ice accumulation is possible for locations across Northwest Middle Tennessee including the Montgomery County area.
There is still some uncertainty concerning arrival timing and actual accumulation amounts and thus a Winter Storm Watch has been issued for freezing rain and sleet across the northern and western counties from late Sunday afternoon through Sunday night.
A winter weather advisory has been issued for other locations expected to experience accumulations of around or greater than one tenth of an inch but less than one quarter of an inch.
The Winter Storm Watch begins Sunday afternoon at 3:00pm and continues until 6:00am, Monday morning.
Hazardous driving conditions will be possible due to ice accumulations from freezing rain and sleet. Trees and power lines could experience ice accumulations resulting in power outages.
With north winds of 15 to 25 mph with gusts approaching 35 mph possible, this could exacerbate ice accumulation problems on trees and power lines.
Counties Affected
Cheatham County, Dickson County, Hickman County, Houston County, Humphreys County, Montgomery County, Perry County, Robertson County, and Stewart County.