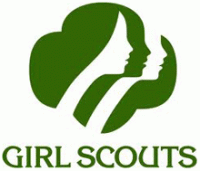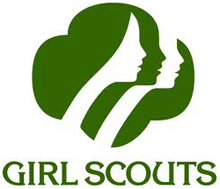 Nashville, TN – Girl Scouts of Middle Tennessee in partnership with Hugs for Our Soldiers delivered more than 27,000 packages of Girl Scout Cookies to soldiers at Fort Campbell on March 28th.
"We are excited to show our appreciation to our local service men and women through this cookie donation," said Cathy Ratliff, Director of Product Programs at Girl Scouts of Middle Tennessee. "About half of the cookies donated will be shipped to local soldiers deployed overseas and the rest will be distributed on base."
This donation was made possible through the Girl Scouts' Gift of Caring program. Through this program, Girl Scouts are able to show their appreciation to the military, as well as local nonprofits, by accepting cookie donations during the annual cookie program. For several years now, Girl Scouts of Middle Tennessee has chosen Hugs for Our Soldiers as the beneficiary of this program.
"We are so blessed to have this partnership with the Girl Scouts of Middle Tennessee," said Kathy Orcutt, Founder and CEO of Hugs for Our Soldiers. "Because of this tremendous donation, HUGS was able to give a box of cookies to every soldier at Fort Campbell, plus ship cookies to more than 4,000 deployed soldiers in Afghanistan."
A special thank you to M&W Logistics Group for providing the transportation to deliver the cookies to the post.
"M&W is an integral part of our team in moving the pallets of cookies from the warehouse to Fort Campbell. Their donation of time and equipment is a financial lifesaver for Hugs for Our Soldiers and Girl Scouts of Middle Tennessee," said Orcutt.
In addition to the Girl Scout Cookies donated to Fort Campbell, local troops donated over 15,000 packages of cookies to more than 200 charities across Middle Tennessee.
The Girl Scouts of Middle Tennessee's Cookie Season ran from January 1st – March 2nd.
To learn more Girl Scouts of Middle Tennessee visit, www.gsmidtn.org. To learn more about Hugs for Our Soldiers, visit www.hugsforoursoldiers.org.
About the Girl Scouts of Middle Tennessee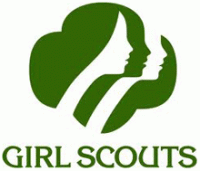 Girl Scouts of Middle Tennessee serves more than 14,000 girls and 7,000 adult volunteers in 39 counties. It is a part of Girl Scouts of the USA (GSUSA), the world's preeminent organization for girls, with a membership of more than 2.6 million girls and adults nationwide. GSUSA continues to strive to build girls of courage, confidence, and character, who make the world a better place. For more information on how you can be involved in Girl Scouts visit www.gsmidtn.org.