Wind Advisory through Tuesday Afternoon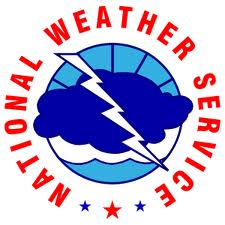 Nashville, TN – A strong cold front will sweep across Middle Tennessee late this afternoon and evening. Owing to a strong pressure gradient today, windy conditions will exist across the mid state.
Sustained wind speeds of 15 to 25 mph, with gusts to 35 mph or higher will be common. By Tuesday afternoon, winds will finally begin to weaken.
In addition to the wind, the current warm air mass we have enjoyed for several days will be replaced by frigid arctic air once the cold front passes. By Wednesday morning, temperatures across Middle Tennessee will settle in the mid to upper 20's.
The Wind advisory will remain in effect until 7:00pm, Tuesday.
Timing for the freeze watch is from midnight Tuesday night until 9:00am CT Wednesday morning.
Winds southerly winds of 15 to 25 mph with gusts of 35 to 40 mph or higher, shifting to the north tonight.
Temperature from the mid to upper 20s are expected by Wednesday morning.
Impacts winds will make driving difficult, especially for high profile vehicles. Loose outdoor items will be vulnerable to the wind and should be secured. Some tree limbs could also be snapped. Caution should be used when working on elevated surfaces exposed to the wind.
For the freeze watch a hard killing freeze is expected across the mid state. This may kill crops and other sensitive vegetation, and nursery and greenhouse managers should protect tender vegetation.
Tennessee Counties Affected
Bedford County, Cannon County, Cheatham County, Clay County, Coffee County, Cumberland County, Davidson County, De Kalb County, Dickson County, Fentress County, Giles County, Grundy County, Hickman County, Houston County, Humphreys County, Jackson County, Lawrence County, Lewis County, Macon County, Marshall County, Maury County, Montgomery County, Overton County, Perry County, Pickett County, Putnam County, Robertson County, Rutherford County, Smith County, Stewart County, Sumner County, Trousdale County, Van Buren County, Warren County, Wayne County, White County, Williamson County, and Wilson County.