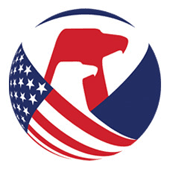 Washington, D.C. – The U.S. Consumer Product Safety Commission (CPSC) reports that Ergonomic Eyelash Curlers are being recalled by Avon because the curler can break posing an eye injury hazard.
Consumers should stop using this product unless otherwise instructed. It is illegal to resell or attempt to resell a recalled consumer product.
Product Information
Name of Product: Ergonomic Eyelash Curler
Hazard: The eyelash curler can break, exposing a metal pin, which poses an eye injury hazard to consumers.
Remedy: Replace, Refund
Consumer Contact: Avon Products toll-free at 877.217.5076 (English) or 877.217.5077 (Español) from 8:00am to 11:00pm ET Monday through Friday or online at www.avon.com and click on Product Recall at the bottom of the page.
Units: About 478,000 in the United States and 41,795 in Canada
Description: This recall involves an Avon Ergonomic Eyelash Curler which is silver with black ergonomic finger grips.  The word Avon is engraved in the silver upper lash curling bar. The recalled curler has the Avon model number F3093441 which can be found on the product's box.
Incidents/Injuries: Avon has received 24 reports of the Ergonomic Eyelash Curler breaking, including six reports of the spring breaking.  These 24 incidents include 13 reports of injury, including three for which the consumer received medical attention.
Remedy: Consumers should immediately stop using the recalled Ergonomic Eyelash Curler and return it to Avon in exchange for either a refund or a Mega Effects Mascara.
Sold by: Independent Avon sales representatives or online at www.avon.com from January 2007 through April 2014 for about $5.00.
Importer: Avon Products, Inc., Freeport, NY
Manufactured in: China
The U.S. Consumer Product Safety Commission (CPSC) is still interested in receiving incident or injury reports that are either directly related to a product recall or involve a different hazard with the same product. Please tell us about your experience with the product on www.SaferProducts.gov .
About the U.S. Consumer Product Safety Commission
The U.S. Consumer Product Safety Commission is charged with protecting the public from unreasonable risks of injury or death associated with the use of thousands of types of consumer products under the agency's jurisdiction. Deaths, injuries, and property damage from consumer product incidents cost the nation more than $1 trillion annually.
CPSC is committed to protecting consumers and families from products that pose a fire, electrical, chemical or mechanical hazard. CPSC's work to help ensure the safety of consumer products – such as toys, cribs, power tools, cigarette lighters and household chemicals -– contributed to a decline in the rate of deaths and injuries associated with consumer products over the past 40 years.
Federal law bars any person from selling products subject to a publicly-announced voluntary recall by a manufacturer or a mandatory recall ordered by the Commission.
To report a dangerous product or a product-related injury go online to www.SaferProducts.gov or call CPSC's Hotline at 800.638.2772 or teletypewriter at 301.595.7054 for the hearing impaired.