Tennessee Titans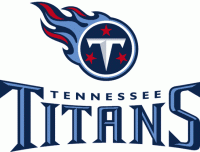 Nashville, TN – Five players have agreed to terms with the Tennessee Titans:  Wide Receiver Julian Horton, Running Back Waymon James, Offensive Lineman Viondy Merisma, Cornerback Winston Wright and Outside Linebacker David Gilbert.
All five participated in the rookie mini-camp over the past weekend and undrafted college free agents.
Horton (6-1, 205) played at Arkansas, logging 45 games for the Razorbacks. He recorded 39 receptions for 504 yards during his Arkansas career.
James (5-8, 203)  played 35 games at running back for TCU and gained 1,798 yards and 16 touchdowns on 280 carries for a 6.4-yard average.
Merisma (6-2, 294) played for American International and earned 2013 Offensive Lineman of the Year for the Northeast -10 Conference.
Wright (5-10, 190) was a three-year starter at South Dakota State, after starting his career at the University of Missouri.
Gilbert (6-4, 254) played his senior season at the University of Miami, after three years at the University of Wisconsin. He totaled nine sacks during his college career as a defensive end.
The Titans waived FB Quinn Johnson, CB George Baker, LB Jamal Merrell and WR Eric Ward (injured) to make room for the new players.