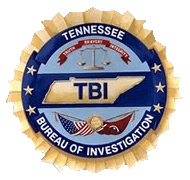 Nashville, TN – The Tennessee Bureau of Investigation has obtained indictments for a Clarksville woman accused of defrauding the financial institution she led.
At the request of 19th District Attorney General John Carney, TBI Special Agents began investigating Christina Pace on May 29th, 2013.
During the course of the investigation, Agents developed information that Pace, as Chief Executive Officer of Gateway Credit Union, altered monthly balance sheets delivered to its Board of Directors.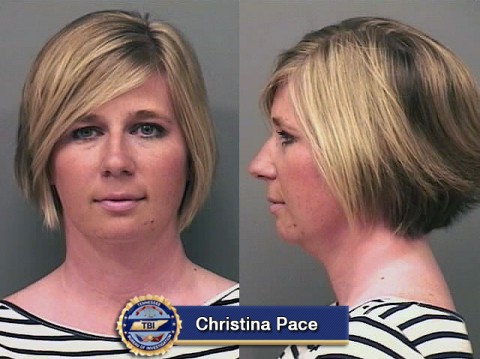 By concealing the true value of the Credit Union for approximately two years, Gateway suffered a net loss of approximately $400,000.
Additionally, Agents developed information that Pace misused a corporate credit card for her personal benefit. Though Pace paid back the Credit Union after an audit discovered the issue, Gateway Credit Union subsequently terminated her employment.
On June 6th, the Montgomery County Grand Jury returned indictments for the 34-year-old, charging her with 17 counts of Forgery, which, in Tennessee law, includes the act of false bookkeeping.
Tonight, Pace turned herself into the Montgomery County Jail, where she was released after posting $5,000 bond.
Christina Pace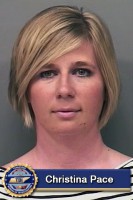 Name: Christina Pace
Date of Birth: 6/ 13/ 79
Gender: F
Race: W
Address:  1061 Willow Circle, Clarksville, TN
Arresting Officer: Haidy Grigsby
Charged With: 10 Counts of Fraud – False Advertising and 7 Counts Fraud – False Bookeeping Entries.
Booked Into: Montgomery County Jail
Bond: $5,000