Over 160 Bird Species Identified at Seven Islands State Birding Park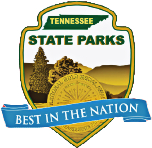 Knoxville, TN – Tennessee State Parks is pleased to announce the newest addition to the parks system, Seven Islands State Birding Park. State and local officials attended the official opening of the 56th state park Tuesday in Knoxville.
Seven Islands State Birding Park offers activities including observation, hiking and a small boat launch for canoes and kayaks. The property is adjacent to the French Broad River and aquatic and riparian habitats support an impressive diversity of wildlife species. Over 160 species of birds have been identified.
"I am excited to welcome Seven Islands State Birding Park to our Tennessee State Parks system," Tennessee State Parks Deputy Commissioner Brock Hill said. "This park is a great addition and will offer wonderful viewing opportunities for birding enthusiasts and families alike.
Prior to becoming a state park, Seven Islands was a wildlife refuge that was managed by the Seven Islands Foundation and Knox County Parks and Recreation. The county transferred the 360-acre property to the state and Tennessee State Parks began management of the site on July 1st, 2014.
Tennessee's 55 state parks offer diverse natural, recreational and cultural experiences for individuals, families, or business and professional groups. State park features range from pristine natural areas to 18-hole championship golf courses. There is a state park within an hour's drive of just about anywhere in the state, offering a variety of recreational, lodging and dining choices.
For more information about Tennessee State Parks, visit http://tnstateparks.com/ or connect via Facebook or Twitter.