Written by Sgt. 1st Class Mary Rose Mittlesteadt
101st Sustainment Brigade Public Affairs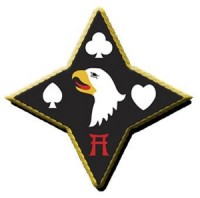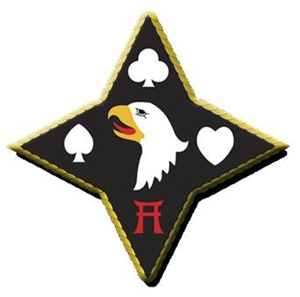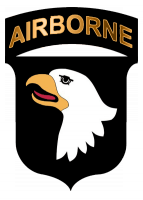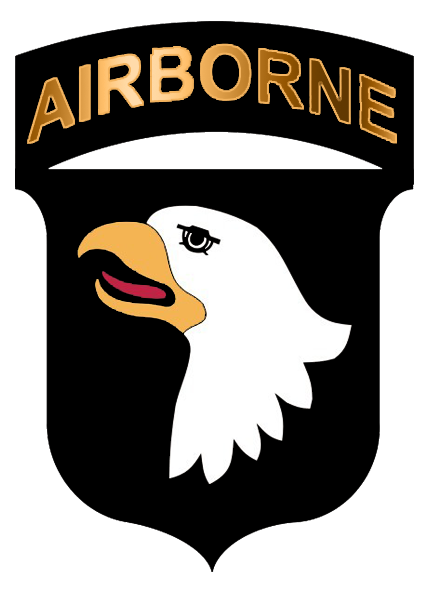 Fort Campbell, KY – The Screaming Eagle community came together today at the historic 101st Airborne Division (Air Assault) Parade Field on Fort Campbell, KY, to participate in the 2nd Annual Functional Fitness Challenge, which was one of the Eagle Challenge Fitness Tour (ECFT) 2014 events.
Exactly 101 registered competitors came out in the early, drizzly morning to take-on the nine events in the circuit training focused course.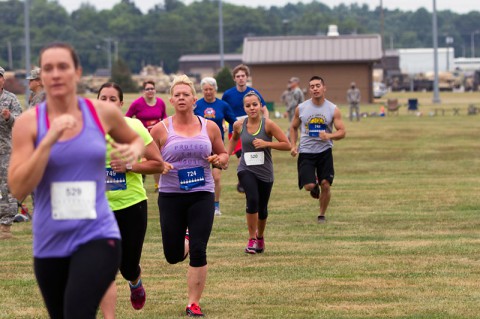 Fort Campbell and the surrounding communities of Clarksville, Hopkinsville, and Oak Grove have teamed together to improve the overall physical fitness and health of the members of their respective communities with the ECFT.
The Functional Fitness Challenge was the eighth event in the series. The Fort Campbell community uses the ECFT events to promote the Senior Commander's Healthy and Active Living Program and it also provides multiple Family fitness opportunities through outdoor adventure and fun.
The 101st Sustainment Brigade (Lifeliners) and the Fort Campbell Morale, Welfare and Recreation hosted this year's functional fitness challenge. The Lifeliners not only set-up the course, but served as officials at each event.
Col. Kimberly Daub, commander of the 101st Sust. Bde., welcomed the participants with motivational opening comments, "The Eagle Challenge Fitness Tour is all about staying strong, active and being healthy and we're glad you're participating. This event will challenge you with different exercises but don't quit and give it your all."
The nine events required competitors to complete the objective through either repetitions or distance. Events included kettle bell squats, sand bag carry, kettle bell carry, burpees, walking lunges, duffle bag drag, single-arm dumbbell push press, box jumps and the push up.
The Functional Fitness Challenge allows all ages and fitness levels to participate. The Functional Fitness Challenge had three separate categories for the competitors to allow everyone to maximize their workout.
For Tracy Bettsoncourt, a Family member of the Fort Campbell community, coming out to participate gave her a chance to overcome her own obstacles and challenges of being blind coupled with being able to support and inspire Soldiers. "I feel humbled being here around so many great people, it's absolutely amazing and I love it."
Pam Wood, a friend of Tracy, guided her through the course with a long fitness band. Tracy added that the event was "fantastic and rewarding" and that it is events like the Functional Fitness Challenge that allow participants to "just keep pushing past (their) breaking point. Especially the wounded Warriors, anything is possible."
Wet from the light rain and sweat earned from their challenging events, the top competitors received their medals from Col. Kimberly Daub and Tara Goodson, Morale, Welfare and Recreation marketing coordinator.
Daub concluded the event by thanking the competitors and the Soldiers of the 101st Sustainment Brigade. "It was fantastic watching all of you; let's give a round of applause to all the participants."
2014 Schedule of Events:
August 30th – Clarksville, TN: "Sunrise Century Bike Tour"
September 13th – Hopkinsville, KY: "Trot for the Troops 10K, 5K and Fun Run"
October 18th – Clarksville, TN: "Go Commando Half Marathon, 5K, and Fun Run"
November 15th – Fort Campbell: "The Culminator 10K, 5K and Fun Run"
Alternate Events:
August 16th – Fort Campbell: "MWR Youth Triathlon"
August 16th – Hopkinsville, KY: "Color Run"
October 12th – Washington, DC: "Army Ten Miler"
Photo Gallery