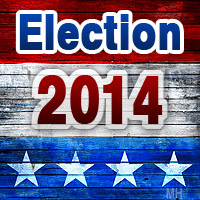 Cunningham, TN – United States Senate democratic candidate Terry Adams stopped by the 106th Annual Lone Oak Picnic held by the Central Civitan Club Saturday, July 27th, 2014 to speak with those in attendance.
"I am running for the United States Senate because we are not going to fix the mess in Washington by sending back the people who broke it in the first place," said Adams. "Teddy Roosevelt said people don't care how much you know, until they know how much you care."
"I want you to know I watched my mother work her fingers to the bone. She worked three sometimes four jobs trying to make ends meet and still couldn't do it," stated Adams. "So she dropped me off at my Dad's one bedroom apartment in Nashville. He dedicated his life to raising me"
"This country is 17 trillion dollars in debt. The rich are getting richer, the poor are getting poorer and the middle class is disappearing," Adams stated. "Our democracy itself has been hacked, it's been hijacked it's been held back by billionaires, by corporations and by special interests."
"Send me to Washington. When you wake up on November 5th you will have something you havent had in a long time. And that's a U.S. Senator you can be proud of," said Adams.
About the Lone Oak Picnic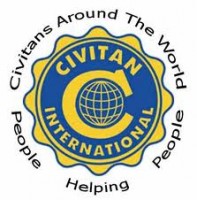 The Central Civitan Club has sponsored the Lone Oak Picnic since 1975. Lone Oak is a tradition for candidates in Montgomery County. All the money raised is used in the communities south of the Cumberland River through several projects sponsored by the Central Civitan Club. The Central Civitan Club, for example, supports the local Boy and Girl Scout troops. The club provides financial assistance to victims of house fires in the community.
They also fund scholarships for and support many educational and extra-curricular activities of the students, teachers and staff at Montgomery Central High School, Montgomery Central Middle School and Montgomery Central Elementary School as well as Cumberland Heights Elementary School.