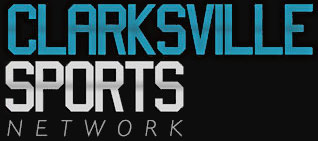 Clarksville, TN – Jake Rudolph — longtime high school football coach at Memphis University School — will join will 10 other inductees on June 6th in Nashville, TN at the Omni Hotel as a member of the Tennessee Sports Hall of Fame Class of 2015 inductees.
Joining Rudolph, who was born in Clarksville in 1929 and died on July 6th, 2008 after suffering a stroke recorded 295 wins in 39 yards as head coach of the MUS Owls — including a Class AA state championship in 1985 and runner-up finishes in 1983 and 1990.
Over, he finished with 302 career victories – picking up seven victories in his one year coaching at his high school alma mater Darlington School in Rome, GA, before coming to MUS.
When Rudolph retired following the 1997 season, his overall career record at MUS was 295-119-4, the then most wins in Shelby County (now second) and fifth most wins in Tennessee high school football all-time.
Along with the one state title and two runner-up finishes, Rudolph also garnered six region titles, 10 district championships and 16 playoff appearances and nine double-digit wins seasons – including an undefeated mark in 1967.
During his tenure at MUS he was awarded many honors as a head coach, including being named Tennessee Coach of the Year, Lawrenceburg Touchdown Club Coach of the Year and Memphis Quarterback Coach of the Year.
Rudolph also received the Rex Dockery Award for the Memphis chapter of the National Football Foundation and College Hall of Fame.
Prior to his prep coaching career, Rudolph played college football at Georgia Tech under legendary coaches Bobby Dodd, Ray Graves and Frank Broyles as a defensive back –including starting on back-to-back undefeated teams in 1951 and 1952 that played in and won the Orange and Sugar Bowls respectively.
During the 1952 season, Rudolph was involved in one of the most heralded plays in Georgia Tech history, as he made the tackle on a fourth-and-goal against the University of Alabama's running back Bobby Marlow – getting knocked out on the play – saving the Yellow Jackets trip to the Sugar Bowl and a national championship.
Rudolph was named to the Colliers Magazine All-American Team.
Along being inducted with Rudolph in the 2015 Hall of Fame class are: William (Billy) Dunavant Jr. (owner USFL Memphis Showboats), Henry and Alice Hooker (equestrian),Jamie Rotella (University Tennessee football player), Jim England (University of Tennessee basketball player), Bob Cummings (coach), William "Mack" Brown (coach), John Pierce Jr. (Lipscomb University basketball player), Isaac Bruce (University of Memphis/NFL football player), John Cropp (coach) and Galen W. Johnson (coach).
For ticket information or to honor your favorite inductee in the program book please contact Lynn Powell Toy at 615.202.3996 or .