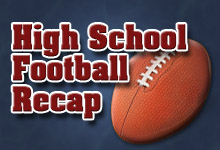 Clarksville, TN – The Rossview Hawks and the Clarksville Academy Cougars were among the four local district teams who competed in the second round of the Division I high school playoffs last week. They were also among three of the four teams whose season came to an end last week.
Only last season's state champs, the Henry County Patriots, moved on to the playoff quarterfinals, moving one step closer to another state title.
Second Round Playoff Review
The Patriots defeated the Millington Central Trojans 26-16 last Friday. It was the Patriots seventh win in a row. The last time the Patriots lost was September 12th, against the Ridgeway Roadrunners. The win over the Trojans has set up a rematch of the two teams in the quarterfinals.
One long drive at the end of the game was the difference between the Hawks continuing their historic run and going home. The Whitehaven Tigers drove 96 yards to score in the last fifteen seconds of the game and defeated the Hawks 14-7. The Hawks finished the season 8-4.
The Cougars have shown resiliency all season, overcoming injuries to an already short roster. Last Friday, the Cougars' best efforts were not enough to stop the fifth-ranked, undefeated Columbia Academy Bulldogs. The Cougars lost to the Bulldogs 53-35 and finished their season 8-4.
After finishing the season with only two wins last season, no one except maybe Yellow Jackets head coach Dustin Wilson saw the team making the playoffs this season. The Yellow Jackets unforeseen dramatic turnaround came to an end last week. The Hillsboro Burros defeated the Yellow Jackets 41-7. The Yellow Jackets improved to 8-4 this season.
Second Round Playoff Results
Millington 16
Henry Co. 26
Whitehaven 14
Rossview 7
Hillsboro 41
Springfield 7
Columbia Academy 53
Clarksville Academy 33
Playoff Quarterfinals Schedule
Henry County (9-2) at Ridgeway (10-1)