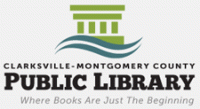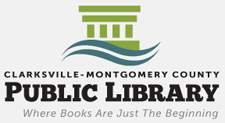 Clarksville, TN – On December 22nd At 5:00pm Hannah Conway will be at the Clarksville-Montgomery County Public Library to discuss her book the Wounded Warrior's Wife.
Whitleigh Cromwell dreamt of a happily ever after with her newlywed soldier husband. Collier Cromwell loved God, his wife, and his country, though military life exacted a demanding toll. An unexpected deployment during the height of war sends Collier away for yet another year. Their lives tumble down a path marked with struggle and fatalities.
Burdened with unseen emotional wounds and crippled faith, Collier's homecoming only increases their trials.
The angry, defeated hermit at Whitleigh's side barely resembles the loving, faithful hero she married two years earlier. Concerned about possible career repercussions, admitting his need for help proves difficult for Collier and his behavior worsens…
Join author Hannah Conway as she discusses The Wounded Warrior's Wife, a book that speaks to so many in the Clarksville / Fort Campbell community. The book talk and book signing takes place at 5:00pm, December 22nd in the large meeting room of the public library.
Hannah Conway, a Kentucky native, Army wife, stay at home mother of two, and speaker, lives in Clarksville, Tennessee near Fort Campbell, KY where she and her family are currently stationed. Hannah holds a BA in History from the University of Colorado at Colorado Springs and is an active member of the American Christian Fiction Writers and My Book Therapy.
This event is free and open to the public.
For more information, please contact: Martha Hendricks, Library Director at 931.648.8826 x61400 or email: librarydirector@clarksville.org