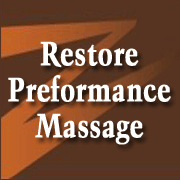 Clarksville, TN – Russ Shemberger, a licensed massage therapist at Restore Performance Massage in Clarksville, has been selected for the USA Triathlon (USAT) coaching clinic scheduled for April 26th-28th in Nashville, TN.
The clinic will prepare him to coach experienced triathletes or coach someone new to the multisport lifestyle.
Selection to the USA Triathlon clinic was competitive; some applications were not accepted, according to the email from USAT.
Applicants had to list any coaching experience and certifications, submit a recommendation from a coach or coached athlete and write an essay.
An award-winning, veteran triathlete, Shemberger is among the top age-group triathletes in the nation, based on his performance at the USA Triathlon Olympic distance race in August 2014 in Milwaukee, Wisconsin. He is coached by FTP Coaching in Hendersonville, Tennessee.
Shemberger also has been a certified swim coach. His wife, Dr. Melony Shemberger, is a certified running coach with USA Track and Field.