Written by Brad Kirtley
Austin Peay Sports Information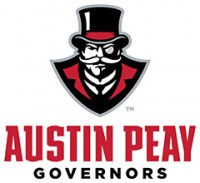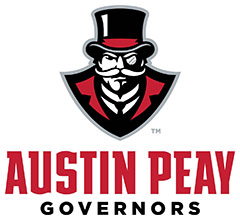 Clarksville, TN – As good as Grant Leaver was on the golf course, he had the undying desire to give basketball a shot. As a prep basketball standout, he and Matthew Dotson had formed a formidable one-two punch at Hickman County High School.
But Leaver was the cornerstone of then-new head coach Kirk Kayden's golf team. He was named to the OVC All-Freshman team in Spring 2005 after sporting a 73.3 scoring average. He claimed his first medalist honor (F&M APSU Intercollegiate) in Fall 2005. The last thing Kayden could afford was for the 6-7 Leaver getting hurt.
Leaver, the tallest Golf Gov in program history, first approached Kayden in his sophomore season about possibly going out for basketball, the sport he grew up playing on the playgrounds and in the gyms. But Leaver was dissuaded to do so.
He revisited the idea a year later and Kayden relented, allowing his golf prodigy a chance to join the basketball Govs.
Leaver joined the Govs in Fall 2006 after the golf season ended—after he become the only Gov in history to win back-to-back F&M Bank APSU Intercollegiate titles. It took him a few weeks to not only catch up from a basketball standpoint but a conditioning one as well. He played in seven games during the 2006-07 season, including gaining a start at Jacksonville State when injuries had shortened the bench.
With that basketball itch finally scratched Leaver returned to golf with even greater fervor and relentlessness. As a result of the basketball season, he was forced to overcome a later practice start to his golf season. But it didn't prevent the lanky Gov from enjoying a superb spring. In fact, his better conditioning offset any practice/playing rust. He averaged 72.3 to tie for APSU's single-season lowest scoring average. In 2006-07 he ranked first for the Govs in win-loss percentage (.756) and rounds in the 60s (seven). Leaver earned the first of his consecutive first-team All-OVC honors
As a senior Leaver elected to concentrate solely on golf and it paid off. He broke his own (and Yoshio Yamamoto's) scoring average mark, averaging 72.03 per round—ranking in the nation's Top 100—and posted an 823-140 record (.854 win percentage). He finished in the Top 20 in all but two of 11 tournaments played.
Leaver also captured medalist at three tournaments, winning the Earl Yestingsmeier and Belmont Invitationals in the fall and Aldila/Middle Tennessee Intercollegiate during the spring. His five overall individual championships also tied a school record—initially set by Craig Rudolph (1985-88) and tied this past year by Marco Iten. Remarkably, he had seven top-five finishes that season.
One of those top-five finishes (second place) came in the 2008 OVC Championship. That strong finish and his overall senior campaign earned Leaver a bid to the NCAA Regional in Chattanooga. With back-to-back one-under 70s, Leaver shot a one-over 214 to finish in the tourney's Top 50. He left APSU with the program's overall career low-scoring average (72.8).
He played in 42 of 44 available golf events during his APSU career and recorded 18 Top 10 finishes.
Away from the course, Leaver excelled in the classroom and a department leader. He was a seven-time Athletics Director's Honor Roll member (3.0 GPA) and three-time OVC Commissioner's Honor Roll (3.25 GPA/year) selection in addition to being heavily involved in the Student-Athlete Advisory Council.  He also was named the 2008 Male Joy Award recipient as the most valuable male senior athlete.
In 2008 Leaver turned professional, playing in a pair of PGA St. Jude Classics plus multiple events on the Hooters, Web.com and Nationwide Tours.
Leaver is one of a trio of former Governors who will be inducted into APSU Athletics Hall of Fame this weekend. Along with Ed Bunio and Bob Bradley, Leaver will be honored in a 9:00am, Saturday, breakfast ceremony. They also will be introduced during halftime ceremonies of the Governors' contest with Southeast Missouri. They will become the 108th, 109th, 110th members of APSU's Athletic Hall of Fame.