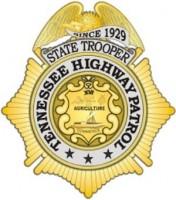 Nashville, TN – A Tennessee state trooper arrested two previously convicted felons and another man on drug charges earlier this week after stopping their vehicle for speeding in a construction zone in Coffee County.
Trooper Donnie Clark on Tuesday afternoon stopped a sport utility vehicle for a speeding violation on westbound Interstate-24 near the 115 mile marker. Upon initial contact with the driver, Alphonso Mucker, 27, of Hardinsburg, KY, Trooper Clark observed several indications of possible criminal activity.
Two other occupants, Michael Tompkins, 37, also of Hardinsburg, and Christopher Graham, 31, of Webster, KY, are previously convicted felons.
The men indicated they were traveling from Georgia back to Kentucky. The driver denied Trooper Clark's request for consent to search the vehicle.
Trooper Clark then requested Trooper Brent McCawley to come to the scene with his narcotics detection K-9.  Upon arrival, Trooper McCawley deployed the K-9 and received a positive response on the vehicle. All occupants were removed from the vehicle and detained.
During the vehicle search, Trooper Clark removed discovered inside the glove compartment more than a half pound of "ICE" crystal methamphetamine in two plastic bags.  A further search of the vehicle revealed another bag of "ICE" weighing 20 grams, two ounces of marijuana, five meth pipes, and three marijuana pipes.  Marijuana grinders, digital scales, several plastic bags used for resale, $1,093 in cash, and a loaded 9 mm handgun were also found.
All three subjects were arrested on multiple drug charges and transported to the Coffee County Jail without incident.
The Tennessee Department of Safety and Homeland Security's (www.TN.Gov/safety) mission is to serve, secure, and protect the people of Tennessee.