Owning a vehicle is $178.00 cheaper this year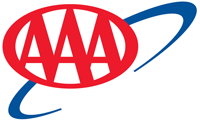 Tampa, FL – Declines at the pump and low finance rates have caused the annual cost to own and operate a vehicle to fall nearly 2 percent from last year, according to AAA's 2015 Your Driving Costs study.
This research examines the cost of fuel, maintenance, tires, insurance, license and registration fees, taxes, depreciation and finance charges associated with driving a typical sedan 15,000 miles annually.
Drivers can expect to spend 58 cents for each mile driven, nearly $725.00 per month, to cover the costs associated with owning and operating a car in 2015.

"Car owners will save nearly $200.00 this year," said Allen Sinclair, AAA Director of Car Care Plus and Automotive Repair. "Increased costs in other areas of vehicle operation have been wiped out, thanks to cheap gas and competitive finance rates."
AAA's 2015 Your Driving Costs Study
| Based on 15,000 miles | Small Sedan | Medium Sedan | Large Sedan | Sedan Average | Minivan | SUV (4WD) |
| --- | --- | --- | --- | --- | --- | --- |
| Annual Total Cost | $6,729 | $8,716 | $10,649 | $8,698 | $9,372 | $10,624 |
| Annual Cost Per Mile | $0.449 | $0.581 | $0.710 | $0.580 | $0.625 | $0.708 |
Fuel: DOWN 13.77 percent to 11.2 cents per mile/$1,681.50 per year (-$268.50).
Compared to last year's study, the average cost of regular unleaded fuel fell nearly 13 percent to $2.855 per gallon. This decline, coupled with improvements in vehicle fuel economy, resulted in an average 11.21 cents-per-mile fuel cost.  Due in large part to this decrease, the cost of owning and operating a sport utility vehicle is slightly less than that of a large sedan this year.
Finance Charges: DOWN 21.02 percent to $669 per year (-$178).
With rising car sales and stiff competition among dealers, many manufacturers are offering low finance rates to attract buyers.  In 2015, average vehicle finance rates dropped 21 percent, which equates to approximately $15 per month on a typical five-year loan. However, rates vary widely with borrower credit scores.
Depreciation: UP 4.10 percent to $3,654 per year (+144).
The single largest ownership expense, depreciation, rose for 2015 due to increasing new car sales that are causing an influx of used and off-lease vehicles entering the marketplace. This increased supply has resulted in lower values and selling prices for used vehicles, thus driving up depreciation costs.
Insurance: UP 8.99 percent to $1,115 per year (+$92)
Insurance rates vary widely by driver, driving habits, insurance company and geographical area. AAA's calculations are based on low-risk drivers with excellent driving records. While premium calculations are confidential, this modest increase of $7.67 per month may be due in part to high-cost modern vehicle features such as infotainment systems, advanced safety features and lightweight materials that can be more expensive to repair and, therefore, insure.
Maintenance: UP .99 percent to 5.11 cents per mile/$766.50 per year (+$7.50)
Annual maintenance, including labor time and repair part costs associated with factory-recommended maintenance, was factored into the 2015 survey along with average costs of an extended warranty.  Maintenance costs varied widely by vehicle type but, on average, were up slightly from 5.06 cents to 5.11 cents per mile. A recent survey of AAA-Approved Auto Repair shops found that the majority of drivers are behind schedule in routine maintenance, including oil changes, tire maintenance and battery inspection/testing.
License/Registration/Taxes: UP 3.74 percent to $665 per year (+$24)
Vehicle prices rose modestly in 2014, contributing to an overall increase in state and local tax costs.  Additionally, some states increased fees related to vehicle purchasing, titling, registration and licensing.
Tires: UP 1.03 percent to .98 cents per mile/$147 per year (+$1.50)
Due to the competitive and dynamic nature of the tire market, tire costs in 2015 remain relatively unchanged, rising by just .01 cents per mile.
In addition to calculating the driving costs for sedans, AAA determined annual costs associated with both minivans and sport utility vehicles. Owners of these vehicles will benefit from annual driving costs nearly four percent lower this year, at $9,372 and $10,624 respectively, due to lower gas prices and finance rates.

"The perception is smaller is cheaper," said Sinclair. "Yet in some instances that is not the case. For example, a minivan can transport up to seven passengers, yet costs $100 less to operate than a large sedan.

AAA has published Your Driving Costs since 1950. That year, driving a car 10,000 miles per year cost 9 cents per mile, and gasoline sold for 27 cents per gallon.

The Your Driving Costs study employs a proprietary AAA methodology to analyze the cost to own and operate a vehicle in the United States. Variable operating costs considered in the study include fuel, maintenance and repair, and tires. Fixed ownership costs factored into the results include insurance, license and registration fees, taxes, depreciation and finance charges.

Ownership costs are calculated based on the purchase of a new vehicle that is driven over five years and 75,000 miles. Your actual operating costs may vary. See AAA's 2015 Your Driving Costs brochure for a list of vehicles and additional information on the underlying criteria used in the study.
About The Auto Club Group
The Auto Club Group (ACG) is the second largest AAA club in North America.  ACG and its affiliates provide membership, travel, insurance and financial services offerings to approximately 9 million members across eleven states and two U.S. territories including Florida, Georgia, Iowa, Michigan, Nebraska, North Dakota, Tennessee, Wisconsin, Puerto Rico and the U.S. Virgin Islands; most of Illinois and Minnesota; and a portion of Indiana.
ACG belongs to the national AAA federation with more than 55 million members in the United States and Canada and whose mission includes protecting and advancing freedom of mobility and improving traffic safety.
Sections
News
Topics
AAA, Florida, Gas Prices, Georgia, Insurance, Iowa, Michigan, Nebraska, North Dakota, Puerto Rico, Tampa FL, Tennessee, The Auto Club Group, Wisconsin