Clarksville, TN – Clarksville Police detective Andy Hurst is investigating a burglary that occurred at the Burger King by Ringgold Road on Fort Campbell Boulevard on June 6th, 2015 at approximately 1:30am and is requesting public assistance.
Detective Hurst was able to provide still photos of the suspect from Burger King's security camera. The suspect reached in through the drive-thru window and took money out of the cash register.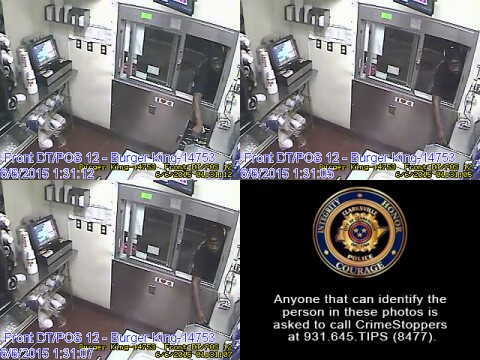 This occurred when no customers were allowed in the building, and only the drive-thru was open for business.
If anyone can identify the suspect, please call Detective Hurst at 931.648.0656 Ext 5263 or the CrimeStoppers TIPS Hotline at 931.645.TIPS (8477).