Written by Maj. Ireka Sanders
2nd Brigade Combat Team, 101st Airborne Division (AA) Public Affairs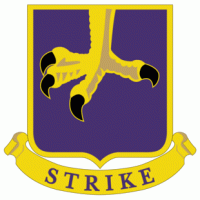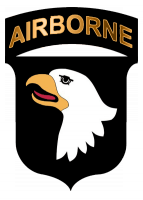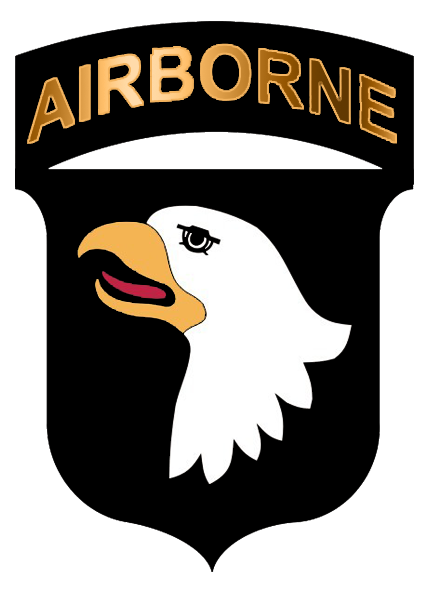 Fort Campbell, KY – The 2nd Brigade Combat Team, 101st Airborne Division (Air Assault), held a rededication ceremony here July 30th, 2015, officially moving the memorials to their new location.
The ceremony was one of the many events featured during the Day of the Eagles.
The Strike brigade memorial is the first of the BCT memorials to go on what will become Memorial Row.
"Being first is not what defines this organization," said Col. Brett G. Sylvia, commander of Strike brigade. "It is the valor and accomplishments of the individuals within this great outfit over the past 74 years that defines this regiment, this brigade and who we are as Strike Soldiers.
The memorials have traditionally been placed within the unit areas, but with a number of units relocating across the installation, the construction of memorial row is a solution to ensure memorials can remain organic to the units.
The new memorial site, in honor of its Screaming Eagle heritage and Strike history, is designed in the shape of an eagle talon.
The Strike brigade's symbol is the talon centered in the middle of what the storied brigade is known for – its heart.
"The legacy of our heart has [been] tested and proven by our tenacity in places like Carentan, Best, Lam Son, Chu Lai, Sinai, Saudi Arabia, al Shulla, Kunar and Paktika – far-flung destinations where our nation called us into action," said Sylvia.
Strike Soldiers are known to be tenacious fighters, but the Strike heart is what also makes them humans.
"At the same time, this same symbol of the heart represents compassion, and at times, love," said Sylvia. "If we are honest with ourselves and set aside our macho exteriors, we find that in combat we create a bond with our fellow Soldier that is unbreakable."
Sylvia described to those in attendance that unbreakable bond that still exists with Strike veterans and those who have paid the ultimate sacrifice.
"One need not look any further than the veterans here this week to see the power of this bond, unsullied by years, untarnished by fading memories, unmitigated and resolute," said Sylvia. "Our bond extends to those not with us."
During the ceremony, a wreath was laid in honor of Spc. Matthew Walker, the only Strike Soldier who was killed in action during the brigade's most recent deployment to Afghanistan.
In upcoming months, the wreath will be replaced with an additional memorial to both commemorate Strike's success during that deployment and as a remembrance to Walker.
Walker's family was in attendance for the ceremony. His father, David Walker, spoke of how his heart still beams with pride about his son – a feeling that is as set in stone as the memorial that will soon stand for Walker.
"Christmas Eve, he had already turned 18, and he came over to my house and said, 'guess what Dad, I'm joining the Army, and I leave for boot camp as soon as I get done with my schooling,'" Walker said. "We were pretty proud."
The proud father went on to commend and thank the Army for its untiring efforts in keeping the Walker family informed and in the know.
"The way that the Army has kept us involved with what is going on in the unit, we really appreciate that," said Walker after the ceremony. "It's just amazing how much the Army wants to make sure we're taken care of since this has happened."
Sylvia closed the ceremony with the unwavering truth of what it means to be a Strike Soldier.
"A shadow of their presence resides in these stones," said Sylvia. "These stones pay silent tribute to those giving their last full measure for our freedom. Undoubtedly, there will be future monuments in this area because one thing will not change – we are Strike Soldiers. We fight where we are told, and we win where we fight."
If you would like to visit Strike's new memorial site, it is located on the corner of Screaming Eagle Boulevard and Tennessee Avenue, across from Gear-to-Go.