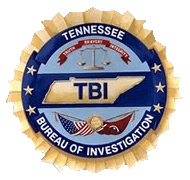 Nashville, TN – A man who was added to the Tennessee Bureau of Investigation's Top Ten Most Wanted list on Thursday was taken into custody tonight in Lexington, Kentucky.

Benjamin Scott Brewer, 39, was taken into custody by the U.S. Marshals Service and the Lexington Police Department at the Hamburg Shopping Plaza in Lexington.

Brewer was wanted by the TBI, the U.S. Marshals Service and the Chattanooga Police Department stemming from an indictment handed down by the Hamilton County Grand Jury on August 3rd.

Brewer was indicted on six counts of Vehicular Homicide, four counts of Reckless Aggravated Assault, one count of DUI by Impairment of Narcotics, one count of Speeding and one count of False Report of Duty Status.

Brewer was the driver of an 18-wheeler that collided with vehicles stopped in a construction zone on I-75 on June 26th. Six people died in the crash.

Benjamin Brewer was booked into the Fayette County Detention Center in Kentucky on a $500,000 bond.



Sections
News
Topics
Bond, Chattanooga Police Department, driving under the influence, DUI, False Report, Hamilton County, I-75, Interstate-75, Kentucky, Lexington KY, Nashville TN, speeding, TBI, TBI Top Ten Most Wanted List, Tennessee Bureau of Investigation, U.S. Marshals Service, Vehicular Homicide