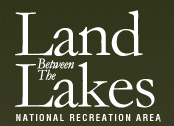 Land Between the Lakes, KY/TN – The Homeplace 1850s Working Farm and Living History Museum will gather traditional trades and crafts people to share knowledge of vanishing folk art skills at the annual 1850s Homeplace Trades Fair on Labor Day weekend at Land Between The Lakes National Recreation Area.
The trades fair will be held Saturday and Sunday, September 5th and 6th, from 10:00am to 4:00pm. Admission is $5.00 ages 13 and older, $3.00 ages 5-12, and free for ages 4 and under.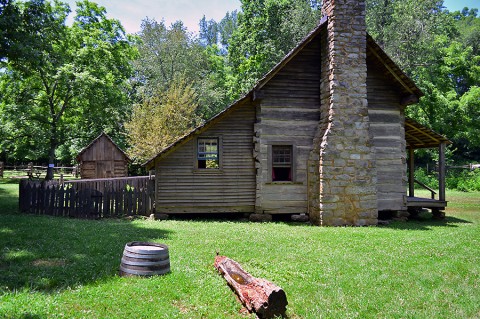 "Our annual Trades Fair offers fun activities for all ages. The event doubles as an open market for talented folk artists, crafts people, and merchant traders wishing to sell their wares and keep these skills and traditions alive for generations to come," explains Cindy Earls, Homeplace Lead Interpreter.
Children can participate in the trades fair by learning to make clay pots to take home, starting their own 1850s diary, or learning to sew using a "sewing card." Kids can explore the farm, play with dolls, "cluck" at chickens, and "oink" at pigs. Adults can join in too!
The Homeplace farm family will also have ongoing quilt making, wood working, and farm repair demonstrations. At 11:00am and 2:00pm see live cooking shows on a wood stove in the Double Pen House kitchen.
Step back in time at the Homeplace 1850s Working Farm and support local artists and crafts people as they preserve the skills and trades of handmade living.
Trades and demonstrations include:
19th Century Sketch Art
Corn Shuck Doll Making
Bones' Medicine Show
Early American Indian Pottery Making
Fancy Tatted Lace Making
Fine Hand Knitting and Crocheting
General Store
Hand-carved Mandolins
Homemade Breads and Baked Goods
Honey Products and Bee Keeping
Salt Making
For more information about the Homeplace Trades Fair, go to www.landbetweenthelakes.us/calendar/homeplace-trades-fair/all/.
About Land Between the Lakes
Land Between The Lakes National Recreation Area manages more than 170,000 acres in western Kentucky and Tennessee as part of the U.S. Forest Service and the Department of Agriculture's public lands program. Land Between The Lakes offers outdoor recreation, lake access, land management, and environmental education to over 1.4 million visitors annually. The Friends of Land Between The Lakes works in partnership with the Forest Service providing program services, funds development, and volunteer support.
To find more information about Land Between The Lakes, log on to the official website at www.landbetweenthelakes.us or call toll-free at 1.800.LBL.7077 or local at 270.924.2000. For more information on the Friends of Land Between The Lakes, log on to www.friendsoflbl.org.
To subscribe to the official electronic newsletter, send an email to . Land Between The Lakes official Twitter accounts include @LBLScreechOwl, @LBLNature, @LBLHomeplace, and @LandBtwnLakes, and Pinterest www.pinterest.com/lblnra.
USDA is an equal opportunity provider, employer, and lender.