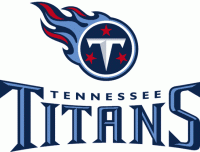 Nashville, TN – Marcus Mariota put in a solid performance Sunday night at Nissan Stadium as the Tennessee Titans beat the St. Louis Rams 27-14 in their second preseason game.
Mariota, who had 2 turnovers and a sack last week, went 5 of 8 passes for 59 yards. He could have easily been 7-8 if not for two dropped passes. One of which was to Dexter McCluster standing in the end zone.
On the Titans opening drive, Mariota hit receiver Kendall Wright up the middle for 16 yards. Bishop Sankey also ripped off an impressive 18 yard run. The drive stalled in St. Louis territory and Tennessee was forced to punt.
"Well, the (coach-to-quarterback) communicator went out during the first series. Most guys would panic at that point, but he (Mariota) handled himself like a pro. He was calm," stated Titans head coach Ken Whisenhunt. "If we make two catches, he's got a touchdown and a big first down on that opening drive, so he played well."
The Titans took the next possession 71 yards on 8 plays that resulted in a Ryan Succop field goal. During the drive, Mariota connected deep right with tight end Craig Stevens for a 35 yard completion.
Running back Bishop Sankey ran like a man on a mission Sunday night. After netting only 15 yards on 8 attempts last week against the Atlanta Falcons, Sankey ran for 45 yards on 6 attempts against the Rams. He slipped tackles, spun away from a tackle, broke free of tackles and every brought some tacklers along for extra yardage. Just the type of performance you want to see from your starting running back.
When asked about the offense establishing a running game in the first half, Titans tackle Taylor Lewan responded, "Yeah, I think it was a good start in the run game. I think we really came together as an offensive line. We were starting with new guys and mixing it up a little bit, but we were moving the ball today. We understood the talent that we were going against, but I think we rose to the occasion."
The offense wasn't the only side of the ball clicking Sunday. The defense made several key stops forcing St. Louis to punt the ball. On the Rams opening possession, corner back Nick Foles throws a short pass intended for receiver Kenny Britt that was intercepted by corner back Perrish Cox. Cox ran it back 24 yards for a touchdown.
Whisenhunt had this to say about the starting units good start, "First of all, offensively, we took the opening drive and went down the field, which was impressive. We didn't finish it the way we wanted to, but we put them back there in a situation where our defense responded."
"I thought that was really good. That made a big difference in the game, and our whole team responded to it. One of the things we talked about today in our team meeting was somebody getting a turnover, because that makes such a big difference," said Whisenhunt.
The Tennessee Titans are on the road Friday, August 28th, to take on the Kansas City Chiefs at Arrowhead Stadium in third preseason contest. Kickoff is at 7:00pm CDT.
Box Score
Tennessee Titans 27, St. Louis 14
| | | | | | |
| --- | --- | --- | --- | --- | --- |
| | 1 | 2 | 3 | 4 | Final |
| St. Louis Rams | 0 | 0 | 7 | 7 | 14 |
| Tennessee Titans | 10 | 10 | 0 | 7 | 27 |
St. Louis Rams

Passing
CP/AT
YDS
TD
INT
C. Keenum
7/16
164
1
0
S. Mannion
6/7
93
1
0
A. Davis
1/2
21
0
0
N. Foles
3/7
18
0
1
Rushing
ATT
YDS
TD
LG
T. Watts
6
53
0
18
M. Brown
4
23
0
13
B. Cunningham
6
16
0
5
I. Pead
3
11
0
4
T. Mason
3
6
0
3
C. Keenum
2
4
0
2
Receiving
REC
YDS
TD
LG
C. Givens
1
80
1
80T
M. Brown
4
78
1
54T
T. Watts
3
46
0
33
S. Bailey
2
34
0
29
B. Marquez
1
21
0
21
K. Britt
2
15
0
8
A. Bayer
1
11
0
11
D. Williams
1
9
0
9
J. Cook
1
3
0
3
I. Pead
1
-1
0
-1
Fumbles
FUM
LOST
REC
YDS
C. Bryant
0
0
0
0
Kicking
FG
LG
XP
PTS
M. Palardy
0/1
0
2/2
2
G. Zuerlein
0/1
0
0/0
0
Punting
NO
AVG
I20
LG
J. Hekker
3
35.3
0
50
M. Palardy
3
38.7
2
42
Kickoff Returns
NO
AVG
TD
LG
I. Pead
2
29
0
30
A. Bayer
1
5
0
5
C. Givens
1
22
0
22
D. Rodriguez
1
17
0
17
Punt Returns
NO
AVG
TD
LG
D. Rodriguez
3
7
0
9
Tennessee Titans

Passing
CP/AT
YDS
TD
INT
A. Tanney
7/9
105
1
0
Z. Mettenberger
7/9
91
1
0
M. Mariota
5/8
59
0
0
C. Whitehurst
1/1
12
0
0
Rushing
ATT
YDS
TD
LG
B. Sankey
6
45
0
19
D. Cobb
8
26
0
9
A. Andrews
5
24
0
9
D. McCluster
2
13
0
8
D. Fluellen
6
4
0
9
M. Mariota
1
1
0
1
A. Tanney
1
-1
0
-1
Receiving
REC
YDS
TD
LG
C. Coffman
2
59
2
56T
D. Green-Beckham
4
40
0
13
H. Nicks
1
40
0
40
C. Stevens
1
35
0
35
P. Supernaw
3
24
0
11
K. Wright
2
15
0
16
A. Turzilli
1
12
0
12
D. Long
1
11
0
11
J. Ford
1
9
0
9
D. Cobb
1
8
0
8
R. Richardson
1
8
0
8
D. McCluster
1
5
0
5
J. Hunter
1
1
0
1
Fumbles
FUM
LOST
REC
YDS
P. Supernaw
1
0
0
0
J. Ford
0
0
1
0
Kicking
FG
LG
XP
PTS
R. Succop
2/2
32
2/2
8
M. Meyer
0/0
0
1/1
1
Punting
NO
AVG
I20
LG
B. Kern
6
38.2
2
60
Punt Returns
NO
AVG
TD
LG
T. McBride
1
1
0
1
D. McCluster
1
2
0
2