Austin Peay Sports Information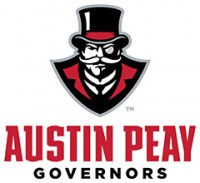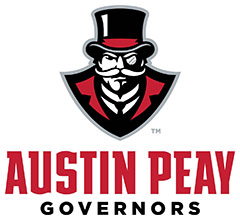 Clarksville, TN – Austin Peay State University men and women's cross country teams faced a difficult meet Friday at the Powerade Invitational. Despite having little rest after last Saturday's meet, both teams came in prepared to run hard and achieved their objectives, with the men finishing third overall and the women's team posting a fourth-place showing.
On the men's side, Martin Rejman (15:36.24) and Wesley Gray (15:51.96) both broke the 16 minute mark for the men's 5K. Rejman placed seventh overall out of 42 runners from six teams. Wesley came in close behind in ninth place.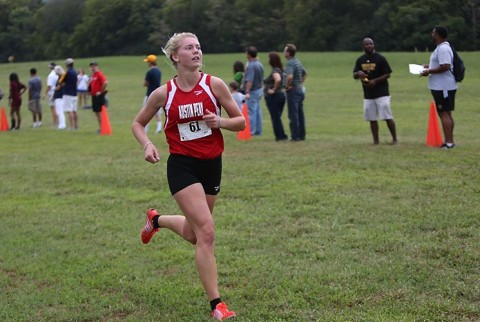 Head coach
Doug Molnar
was pleased with the men's overall performance.
"We did well, we just need to get into better running shape," Molnar said. "Rejman and Gray both broke 16 minutes which was their goal for this week and we're happy about that."
The women's team had a difficult evening as well, but competed fiercely nonetheless. Molly Jordan (11:54.60) finished first for the team and placed 14th overall out of 61 runners from eight women's teams.
"She fought hard for the first mile and managed to keep pushing herself through the second as well," Molnar said.
Rebecca Wheeler also had an impressive performance for the evening, coming in close behind Jordan at 18th place with a time of 12:06.29.
Molnar was satisfied with the team's performance, indicating that the result was a sign of good things to come.
"We're ahead of where we were at this time last year," Molnar said. "We placed fourth overall for the women's which we expected, but we just have to keep getting in better running form and impressive things will follow."
The men's and women's team return home to Clarksville, Saturday, September 26th for the Austin Peay Cross Country Festival.
Men's Results (5000m)
7 – Martin Rejman (15:36.24)
9 – Wesley Gray (15:51.96)
15 – Kyle Harmon (16:28.25)
18 – Daniel Hamm (16:41.82)
25 – Marshall McReynolds (17:08.17)
26 – Fernando Lincoln (17:12.97)
29 – Nick Piskor (17:34.94)
31 – Elijah Wilson (17:48.02)
33 – Hunter Guthrie (18:05.69)
Women's Results (two-mile)
13 – Molly Jordan (11:54.60)
18 – Rebecca Wheeler (12:06.29)
24 – Unjula Lester (12:34.11)
25 – Sarah-Emily Woodward (12:37.97)
27 – Jessica Gray (12:41.19)
29 – Natalie Olberding (12:54.25)
31 – Sarah Carpenter (13:03.94)
35 – Alexis Eldridge (13:17.40)
52 – Hannah Wise (15:12.62)