2-year-old Joseph Bankston was killed October 4th

Clarksville, TN – On October 4th, 2015, an unknown person entered a Princeton Drive home shooting Brandon Jiminez several times and intentionally shooting and killing 2-year-old Joseph Bankston.
Yesterday District Attorney John Carney contacted Governor Haslam's office and requested a reward be issued for information leading to the arrest and conviction of the person or persons responsible for this murder. Governor Bill Haslam immediately issued a reward in the amount of $15,000.00.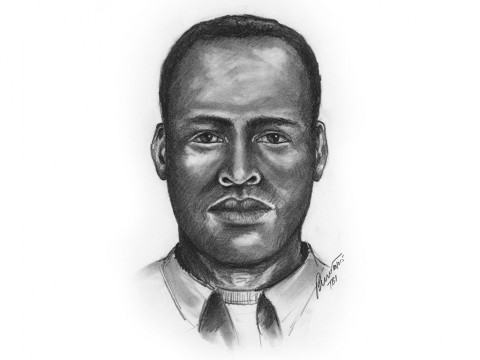 With the assistance of the Tennessee Bureau of Investigation, a composite sketch was developed of the suspect.
A new vehicle of interest was developed and is described as a white four-door, probably a Lexus. It has an "L" on the front of it, very clean, tinted windows and rectangle tail lights that are taller than they are wide. It is occupied by a black male driver, in his mid-20s with short, thick hair.
If anyone has any information, please contact Detective Tim Anderson from the Clarksville Police Department at 931.648.0656 Ext 5132 or, to remain anonymous with additional reward money, the CrimeStoppers TIPS Hotline at 931.645.TIPS (8477).