Tragic Loss for the Clarksville Police Department and the Clarksville Community

Clarksville, TN – Detective Tyler Barrett, a 21-year veteran of the Clarksville Police Department, passed away last night November 3rd, 2015, due to a medical issue.
Tyler was hired with the CPD on September 12th, 1994. He was promoted to Detective on August 22nd, 2005, and has been a Detective for the remainder of his time at the CPD.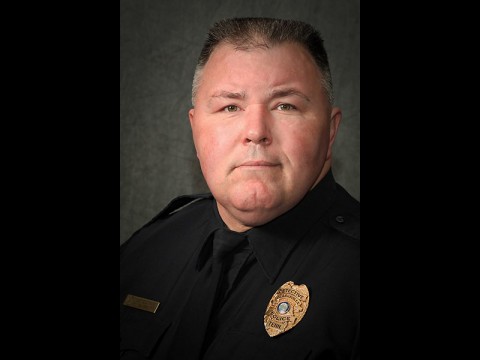 As a Detective, he has worked in District 2 Criminal Investigations and with the Special Operations Unit—Crimes Against Children. He has received several Commendations and has made multiple Felony Arrests.
Tyler put his heart and soul into the CPD and the Clarksville Community.
He was instrumental in organizing the Shop with a Cop program for less fortunate families, he helped in organizing the Clothe a Child Program with the Clarksville Police Union, he coached and mentored Clarksville teens, he helped in organizing the David Scott Memorial Top Gun Competition for Law Enforcement Officers from multiple agencies, created and organized the Yamil Santiago Rookie of the Year award, and so much more.
Also, Tyler made sure to recognize Officers who stood out each year, which boosts employee morale and encourages Officers to strive to be the best Officers they can be.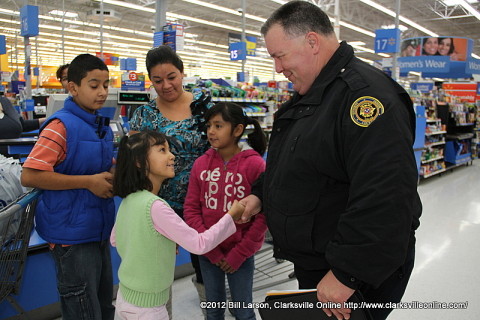 Chief Al Ansley stated, "Tyler started his career with the CPD in 1994 and not only served honorably but also took a great interest in the community and this Department that went well beyond his duties and responsibilities as a Police Officer."
Finally, the support Tyler has had from his family has not gone unnoticed at the CPD. Tyler is a family man, and it was no secret how important his family was to him.
Immediate Family: He is survived by his wife, Kim Barret, who is a CPD Dispatcher; and four beautiful daughters—Chelsie Barrett, Megan Barrett, Michaela Barrett, and Sara Barrett.
PIO Natalie Hall said, "Tyler Barrett is a true example of not only an outstanding Police Officer but an individual we should all aspire to become. Tyler's memory will live on in the hearts and lives of anyone who had the opportunity to get to know him. I speak for the entire Department in saying it was an honor to serve with such a great man and our brother in blue!"