UT Athletics Department
Kevin Punter Jr. led Tennessee with 23 points; Detrick Mostella scored 13 off the bench.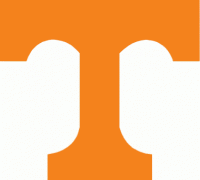 Seattle, WA – Tennessee erased a 16-point halftime deficit and led for portions of the second half, but a combined 60 points from Gonzaga's Domantas Sabonis and Kyle Wiltjer proved too much for the Vols as they fell 86-79 at KeyArena on Saturday night.
The Vols (5-5) trailed by as many as 19 in the first half, but needed only the first 10 minutes of the second half to regain the lead after Devon Baulkman buried a three with 9:43 to go. Tennessee and Gonzaga (8-3) teeter-tottered from there, but the Bulldogs broke a 75-75 deadlock with an 11-4 run to close out the game.
The Zags were led by a career-high 36 points from Damontas Sabonis and 24 points from Kyle Wiltjer. Sabonis went 12-of-16 from the floor while also pulling down a team-high 16 rebounds.
Kevin Punter had 23 to lead Tennessee — his seventh consecutive game of 20-plus points. Joining him in double figures were fellow seniors Devon Baulkman (17) and Armani Moore (16) while Detrick Mostella added a season-best 13 points off the bench.
Robert Hubbs III, who missed the last two games after undergoing an arthroscopic procedure on his knee earlier this month, returned to action on Saturday night, scoring three points in 19 minutes.
The Vols now return to Knoxville, TN for its penultimate non-conference game. Tennessee plays host to East Tennessee on Tuesday, December 22nd at 7:00pm ET (6:00pm CT).