#13/16 Tennessee (9-3, 0-0 SEC) vs. #23/RV Missouri (13-0, 0-0 SEC)
Monday, January 4th, 2016 | 6:01om CT (7:01pm ET)
Columbia, MO | Mizzou Arena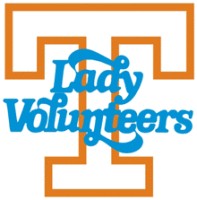 Knoxville, TN – The #13/16 Lady Vols (9-3) will open up SEC play with a road trip to #23/RV Missouri (13-0) at Mizzou Arena on Monday. Tipoff is slated for 6:00pm CT (7:00pm ET), and the game will be broadcast on the SEC Network and streamed via WatchESPN.
The game will take center stage in the league, as the rest of the SEC's teams play on Sunday. This marks the first time since 1978 these programs have met with both squads ranked nationally.
Mizzou is off to its best start in school history, while the Big Orange women are riding a two-game win streak after dropping three out of five from late November to mid-December.
UT will make its third trip to Mizzou Arena and sports a 1-1 mark in its previous two visits. Under
Holly Warlick
, Tennessee is 29-11 in road games, 56-7 at home and 10-5 at neutral sites for a total of 95-23.
Tennessee and Missouri are meeting in their SEC openers for the second straight season. The Lady Vols are 2-1 in SEC openers under Holly Warlick, including 1-0 on the road.
#12/13 UT won at #18/15 South Carolina in the first SEC opener for Warlick, 73-53, on January 3rd, 2013. #5/5 UT lost at home to #16/16 LSU (80-77) on January 2nd, 2014, and #8/9 Tennessee won at home over Missouri, 63-53, on January 2nd, 2015.
Tennessee is 27-6 all-time in SEC openers, including 13-3 on the road. UT is 359-50 in SEC regular-season games, winning 18 championships.
The Series Vs. Missouri
UT enters the game with a 6-1 edge in the series, including a 3-0 mark in Knoxville, 2-1 in Columbia and 1-0 at neutral sites. A year ago, #8/9 Tennessee forged a 63-53 victory in Knoxville on January 2nd, 2015, in the conference opener for both teams. Andraya Carter (16), Ariel Massengale (14) and Jordan Reynolds (10) combined for 40 of UT's 63 points to fuel the victory.
The last time these teams met in Columbia, on February 23rd, 2014, #10/10 Tennessee held on for a 56-50 win at Mizzou Arena, as Meighan Simmons scored 20 and Bashaara Graves added 11 to overcome a combined 37 points from Bri Kulas (22) and Morgan Eye (15). UT hit 14 of 18 free throws, including 13 of 16 in the second half, to seal the deal despite Jordan Reynolds missing the game with a sprained ankle and Isabelle Harrison being in foul trouble.
UT's first trip to the Show-Me State with Holly Warlick as head coach resulted in an 80-63 upset victory by MU over the #9/10 Lady Vols on February 3rd, 2013, resulting in the first conference loss for UT.
The Lady Vols played that game in Columbia without Andraya Carter (out for season due to shoulder surgery) and Isabelle Harrison (not on trip due to surgery on her left knee). Cierra Burdick was in her second game back after missing a month due to a fractured right hand, and the Lady Vols lost Kamiko Williams, who was having the game of her life, late in the first half due to a sprained right ankle.
Bashaara Graves has scored in double figures in three of four games vs. Mizzou (16/11/11/8) and is averaging 11.5 points and 7.3 rebounds vs. MU. Andraya Carter is averaging 12 points and 7.5 rebounds vs. the Tigers.
Prior to 2013, the Lady Vols defeated Missouri as a non-conference foe three times, most recently at the 2010 Paradise Jam tournament in the U.S. Virgin Islands, 82-44, with Holly Warlick serving as UT's assistant coach. Warlick also has had a hand in two wins in the series as a player for Tennessee.
No. 2-ranked UT defeated the No. 18 Tigers in Warlick's sophomore year, taking a 101-83 victory at former Lady Vol home arena Stokely Athletics Center on January 14th, 1978. No. 1 Tennessee prevailed over the No. 19 hosts, 74-61, on December 9th, 1978, in Mizzou's Midwestern Classic in Warlick's junior season.
About the UT Lady Vols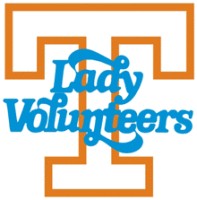 Tennessee is coming off a 90-56 domination of Stetson on December 30th.
Diamond DeShields was on fire, leading UT with 30 points on 11-of-17 shooting from the field and a 6-of-6 night from the free throw line. It was DeShields' second 30+ scoring game of the season and the fourth of her career.
Tennessee shot its second-best field goal percentage of the season, firing in 35 of 66 shots for 53 percent. The Lady Vols forced the Hatters into 20 turnovers, marking the sixth time this year a UT opponent has committed 20 or more in a game.
UT recorded its best attendance of the season vs. Stetson, as a crowd of 10,705 showed up on a Wednesday night. It was the third home crowd of 10,000+ Tennessee had attracted this season.
Tennessee stands at 2-2 vs. ranked teams this season.
Bashaara Graves continues to shoot a high percentage from the field, hitting at a .682 clip (45-66). Mercedes Russell and Diamond DeShields have been Tennessee's most frequent double-figure scorers, tossing in 10 or more points nine times. DeShields has led UT in scoring the past three games and in seven of the past nine contests.
About the Missouri Tigers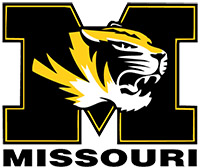 Missouri is off to the best start in school history at 13-0 and is ranked No. 23 by Associated Press, its highest ranking since December 30th, 1984. MU last played on December 29th, defeating Charlotte in Columbia, 88-71, thanks to a double-double effort of 16 points and 15 rebounds from junior forward Jordan Frericks.
Mizzou is led by freshman guard Sophie Cunningham, who is averaging 15.7 points per game and shooting 60 percent from the field, 49 percent on three-pointers and 88 percent on free throws. Cunningham scored a school-record 42 points on November 22nd vs. Wake Forest.
MU also has three other players scoring in double figures, including Frericks (12.6 ppg.), Cierra Porter (10.6 ppg.) and Sierra Michaelis (10.6 ppg).
Mizzou has not played a ranked team this season, but the Tigers are winning by an average of 80.0 to 55.8 for a margin of +24.2.
Always among the nation's leaders in three-point shooting, Missouri has connected on 106 of 304 attempts for 34.9 percent. Six players have hit at least 11 threes, compared to UT, which has only one player more than 10 (Diamond DeShields with 14). UT has hit only 41 as a team.
The Tigers have several family ties on the team. Sophie Cunningham is the younger sister of redshirt junior Lindsey Cunningham. Cierra Porter is the younger sister of sophomore Bri Porter, and their father is assistant coach Michael Porter. MU also has senior twins Maddie and Morgan Stock.
Nine of Mizzou's 14 players are from the Show-Me State, including four who played at Columbia's Rock Bridge High School.
MU is coached by Robin Pingeton, who is in her sixth season in Columbia and sporting a 92-79 record. Pingeton is 427-236 in her 21st year overall.
Trending Topics
Tennessee has risen from No. 6 to No. 4 in the latest RPI. The Lady Vols have the NCAA's second toughest ranked schedule in the country this season (behind Southern University). UT's opponents thus far have a .727 winning percentage (93-35), and it's future opponents are winning at an .811 rate (136-34).
Six Lady Vols have combined to miss 25 games this season due to injuries, making it difficult for UT to develop on-court chemistry and continuity. Tennessee is 2-2 vs. ranked teams and 9-3 overall despite those maladies.
With Alexa Middleton returning to action vs. Stetson, Tennessee had 10 available players for the first time since the Albany game on November 27th. No player logged more than 29 minutes vs. SU.
In her last two games, DeShields has averaged 22.0 points and 6.5 rebounds as well as shooting .586 (17-29) from the field. Russell is averaging 11.5 ppg. over the last two contests, shooting .786 (11-14) from the floor.
Broadcast Information
Online | SEC Network
Play by Play: Brenda VanLengen
Analyst: Carol Ross
---
Radio | Lady Vol Network
Play by Play: Mickey Dearstone
---
Online/Mobile
www.UTsports.com
Free audio stream only
www.WatchESPN.com
Free video stream to registered cable subscribers
Tickets/Promotions
www.UTtix.com
1.800.332.VOLS (8657)