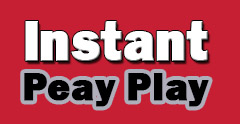 Clarksville, TN – Austin Peay State University women's basketball coach David Midlick and his Lady Govs have faced many hurdles in the pre-Ohio Valley Conference part of their 2015-16 schedule, but a 3-0 start in OVC play has shown the pieces have final started to come together.
The Lady Govs entered OVC play with a 2-11 overall record – including a 10-game losing streak – but with its first overall three-game win streak in two years and its first to open OVC play since the 2009-10 season has shown the first-year head coach is final getting everything to click after a tough first two months.
"In the non-conference the people see the 10 (straight) losses, but I wasn't disappointed," Midlick said. "I thought we could have won some of those games. We would play really well for three-fourths of games, but we would have some poor stretches in those games and being on the road with a tough schedule."
"But the team didn't get down with it and when we came back from Christmas break we had some really good practices and that led to three really good home games."
Another thing that has helped Austin Peay after the holiday break is that several of the Lady Govs that have missed games with injuries (six total players for a total of 44 pre-OVC games) are finally starting to get healthy.
"At one time or the other we've had eight people hurt, out of the 15, and have missed practice time or game time," Midlick said. "So being able to get healthy, having different contributors each night like Brianne Alexander (who scored 17 points versus Tennessee Tech) after her injury at Kennesaw State (December 12th)."
But it's just not the injured players that are making a different of late, with eight players seeing their offensive output improve since the start of OVC play and the team's overall points per game increase from 66.8 in their 13 non-conference games to 82 points in their three OVC contests.
"We have to be balanced and have different options to take heat off of (leading scorer) Tiasha (Gray) and have her feel she can share the ball and not feel like she has to shoulder that burden.
"We're at our best when we're running the basketball and when we're sharing the basketball."
And they have been able to run with a defense that has turned an average of 13 turnovers by their opponents in OVC play into an average of 14.3 points off those turnovers – including just under nine of those points (8.7) coming off fast breaks.
"Things are a little more difficult when we have to grind like the Jacksonville State game," Midlick said. "We have to find a way to get some cheap baskets and you do that by transition baskets."
Now the Lady Govs need to find a way to translate this new momentum away from the Dunn Center, with Austin Peay's next coming at Tennessee State, Belmont and Morehead State.
"I like the fact we have faced everything in our non-conference on the road," Midlick said. "There is nothing that is going to surprise us, speed wise, size wise, time of the game with the non-conference schedule we've played and we're to rely on that."
While it's still early in OVC play, the Lady Govs look to have finally gotten things turned in the right way, which hopefully leads to a spot in the postseason and a deep run in the OVC Tournament.