#19/23 Tennessee (12-7, 3-3 SEC) vs. #13/13 Mississippi State (17-4, 4-3 SEC)
Thursday, January 28th, 2016 | 8:05pm CT/9:05pm ET
Starkville, MS | Humphrey Coliseum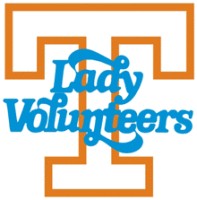 Knoxville, TN – The #19/23 Lady Vols (12-7, 3-3 SEC) continue their road trip with a match-up against #13/13 Mississippi State (17-4, 4-3 SEC) Thursday night at Humphrey Coliseum in Starkville, MS.
Tipoff is slated for 8:05pm CT/9:05pm ET, and the game will be broadcast on SEC Network and available online via WatchESPN.
It will mark the 37th meeting between these schools.
Tennessee enters on the heels of a 64-63, Monday night loss at #12/9 Kentucky, where UT held the Cats to their second-lowest point total of the season.
The Lady Vols also bring a three-game road losing skid into Starkville, dropping decisions at Arkansas (64-59) on January 14th and at #3/3 Notre Dame (79-66) on January 18th before the loss to UK.
Mississippi State, meanwhile, comes into Thursday night's match-up on a two-game tailspin, dropping a road tilt at Georgia (47-43) on January 21st and coming up short in a marquee home contest on Sunday night to #2/2 South Carolina (57-51).
Under Holly Warlick, Tennessee is 30-14 in road games, 58-8 at home and 10-5 at neutral sites for a total of 98-27.
About the Tennessee Lady Vols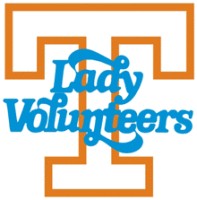 Tennessee played well in stretches at Kentucky on Monday night, but turnovers and a scoring dry spell once again doomed the Big Orange. The Lady Vols committed 21 miscues vs. the Wildcats, resulting in 18 direct UK points. Those mistakes helped UT lose a 10-point second quarter lead and a seven-point halftime edge.
UT found itself trailing by 10 with 4:48 to go in the game and erased nearly all of that deficit before failing to capitalize on several last-second opportunities to tie or take the lead.
Tennessee did get a positive performance from rookie guard Te'a Cooper, who posted a team-high 18 points on 7-of-11 shooting, including 3-of-4 accuracy from beyond the three-point arc. It marked the second straight game (the first two times in her career) when Cooper was UT's leading scorer. She had 13 vs. Vanderbilt last Thursday on 6-of-12 shooting to pace the squad.
Cooper was rewarded for her consecutive strong showings, being named the SEC Freshman of the Week on Tuesday. She was the first UT player to earn that honor since Mercedes Russell did so the week of December 23rd-30th, 2013.
Cooper has scored in double figures seven times and is fourth on the team in scoring at 8.4 per game. She ranks second in three-pointers and is third in assists and steals.
On Thursday night, UT will try to avoid its first-ever loss to Mississippi State and its first consecutive SEC regular-season losses since 1996-97.
Tennessee is led in scoring by redshirt sophomore guard
Diamond DeShields
, who is averaging 15.0 points per game. DeShields has scored in double figures in 10 straight games and in 16 of 19 contests.
Sophomore center Mercedes Russell and senior forward Bashaara Graves also hit for 10 or more points per game at 10.7 and 10.3, respectively. Graves (8.7) and Russell (8.4) are Tennessee's top active rebounders, followed by DeShields at 5.2.
Defensively, Tennessee is allowing only 58.6 points per contest, which would tie as the sixth-best effort in school history.
Offensively, however, the Lady Vols are putting up only 66.0 points per game, which would replace 69.3 (1983-84) as the lowest in UT annals.
After facing #13/13 Mississippi State on Thursday night, UT returns home to host to Alabama (13-7, 2-5 SEC) on Sunday at 3 p.m. on the SEC Network.
UT In the Last Five Games
UT is 2-3 in its last five contests, including 0-3 on the road. The Lady Vols have suffered three straight road losses for the first time since January 25th-February 26th, 2009.
In Tennessee's last five games, Diamond DeShields is the team's only player scoring in double figures, averaging 16.0 points per contest. DeShields is shooting 44% from the field and 86% from the free throw line.
Bashaara Graves is shooting 62.5% from the field over the last five contests. Jordan Reynolds is shooting 52% from the field, averaging 6.4 points, 4.4 rebounds and has 19 assists and eight turnovers.
UT is averaging 65.0 points to 61.6 for its foes. Tennessee is +5.2 in rebounding, 39.4-34.2.
UT is outscoring its opponents 88-74 in the first period, 77-62 in the second quarter and 101-87 in the fourth stanza of its last five games. UT, though, is being outscored, 85-59, in the third frame during that same span.
About the Mississippi State Bulldogs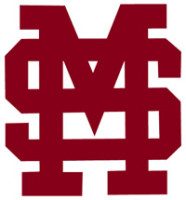 Like Tennessee, Mississippi State comes into the game with a losing taste in its mouth. The Bulldogs' only loss had been to Texas, by six in early December, until Georgia shocked MSU in Athens on January 21st, 47-43.
Then, in a nationally-televised affair at "The Hump" on Sunday night, #2/2 South Carolina held off a hard charge by the home team to remain unbeaten in league play, 57-51.
Mississippi State has only one player scoring in double figures, sophomore guard/forward Victoria Vivians, averaging 17.7 points and 5.5 rebounds.
The rest of the team is very balanced, with 10 players getting the bulk of minutes. Guard Morgan William has been very efficient with the ball, dishing out 109 assists vs. only 52 turnovers.
MSU has a sizeable +22.8 scoring margin overall, but it's only +7.4 in conference play.
UT and MSU each have played Florida, Auburn, Arkansas and Missouri, with the Bulldogs going 3-1 vs. that group and Tennessee going 2-2. Mississippi State is 11-1 at home this season.
Vic Schaefer is a coach noted for coaching solid defensive teams, and his squad is allowing only 52.8 points per game overall and 55.9 in league play.
Schaefer is 79-34 in his fourth season in Starkville and is 159-152 overall in his 11th year as a head coach.
The Series vs. Mississippi State
This marks the 37th meeting between the Lady Vols and MSU, with UT possessing a 36-0 record in the series. This is the second-ever meeting between these schools on January 27th, with (then) #5/6 UT winning in Knoxville in 2011, 81-55.
UT is 16-0 vs. Mississippi State in Starkville and has a 4-0 mark in games played at neutral sites. Tennessee owns a 16-0 record in Knoxville after last year's 79-67 win over #18/18 MSU by #6/6 UT at Thompson-Boling Arena.
The Lady Vols are 4-0 in the postseason vs. the Bulldogs, and the teams have never gone to overtime.
This marks the seventh time these schools have met when both teams were ranked, but it's only the second time that has happened since March 8th, 2003, when UT's Kara Lawson hit a buzzer-beater to give the #3/3 Lady Vols a 76-75 SEC Tournament victory over #10/11 Mississippi State.
Holly Warlick's squad claimed the last meeting between these schools in Starkville, as the Lady Vols staved off an MSU upset bid at Humphrey Coliseum, 67-63, on January 16th, 2014. That four-point win by UT was its narrowest margin of victory in Starkville since a two-point win on February 14th, 2002, 80-78.
MSU has had only one game in Knoxville during the series where it kept the margin of defeat at seven points or less, and that 66-59 UT win came on January 15th, 2001.
In the 2012 matchup in Starkville, won by Tennessee, 57-41, UT scored its fewest points in the series, while State posted its second-lowest total.
Broadcast Information
Television | SEC Network
Play by Play: Paul Sunderland
Analyst: Carolyn Peck
---
Radio | Lady Vol Network
Play by Play: Mickey Dearstone
---
Online/Mobile
www.UTsports.com
Free audio stream only
www.WatchESPN.com
Free video stream to registered cable subscribers