Austin Peay Sports Information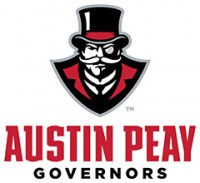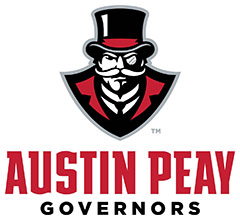 Clarksville, TN – Paul "Slick" Aaron was more than the brother of Dave Aaron. He was an outstanding three-sport athlete in his own right, in particular, in basketball during the late 1940s. He will be honored posthumously, 9:00am, Saturday, when he is inducted into the APSU Athletics Hall of Fame from the Honors category.
When the elder Aaron took over as athletic director and basketball coach in 1946-47, he was fortunate that brother Paul was one of the incoming first-year basketball players.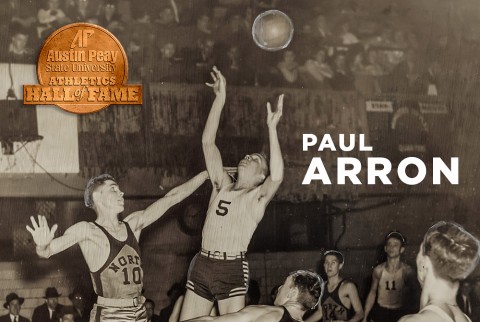 What coincided with the Aarons arrival was the fact Austin Peay played its games for the first time at the National Guard Armory.

The Governors comprised a 56-27 record during Aaron's three seasons on the team.

Austin Peay finished the 1946-47 regular season with 17-4 record and then competed in the Middle Tennessee Athletic Basketball League, reaching the finals of the tourney before losing. In the semifinal victory, APSU won 64-46, with Aaron helping lead the way with 15 points.

Since Austin Peay played numerous independent teams that season it was invited to participate in the Independent Basketball Association of America tourney, winning four straight games to claim the title. Aaron had 12 points in the opener to lead Austin Peay past Wright. Aaron, who scored 190 points that season, was named to the Nashville Banner's All-State team.

The next season (1947-48) the Govs moved into the eight-member Volunteer State Athletic Conference.

They finished third in the new league and then took third place in VSAC tournament, with Aaron scoring 10 points in both the tourney semifinal and consolation game. He was named All-VSAC that season. Aaron finished with 195 points, right behind James Stone and George Fisher.

With four starters back in 1948-49 expectations were high, but the Govs got off to an unexpected sluggish start, winning just once in the first nine games. But Aaron played a key role as the Governors turned their fortunes around. After starting 5-11, Austin Peay finished the regular season winning eight of nine to take a 13-12 mark into the VSAC tournament, played at home in the Armory.

In the tourney semifinals Aaron scored 16 points to lead the team to a 50-47 victory against Union.

In the finals against Lincoln Memorial, Austin Peay trailed by five points until Aaron reentered the game with four minutes left to help rally the Govs to a tie. He became the hero when he hit a one-hander in the final minute for the 51-49 victory.

Aaron was named All-VSAC tournament and helped the team gain a berth in the NAIA Tryouts, where the Govs gained a championship berth before falling.

In addition to basketball, Aaron also played tennis, baseball and golf—a sport he continued to play recreationally for many years with former teammate Bob Swope–for the Governors.

After his playing days, Aaron graduated with a bachelor's degree in health and physical education from Austin Peay in 1950. Two years later he received his master's in health and physical education from Peabody College. He then served 33 years as the Director of Physical Education at the Jewish Community Center in Nashville.

Aaron died January 1st, 1999, at the age of 75.

For more information about Saturday's Hall of Fame breakfast in the Dunn Center front lobby, telephone Tara Pfeifler, 931.221.6119 or email



Sections
Sports
Topics
APSU, APSU Athletics Hall of Fame, APSU Baseball, APSU Basketball, APSU Golf, APSU Men's Baseball, APSU Men's Basketball, APSU Men's Golf, APSU Men's Tennis, APSU Tennis, Austin Peay State University, Bob Swope, Clarksville TN, Dave Aaron, George Fisher, Governors, Govs, James Stone, Lincoln Memorial, National Guard Armory, Paul Aaron, Tara Pfeifler, Wright