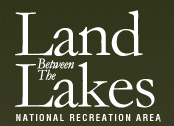 Land Between the Lakes, KY/TN – The deadline for Turkey Quota Hunt applications at Land Between The Lakes is February 29, 2016. Hunters may apply online, 24/7, at lblquotahunt.hometracker.com/ or by phone until 4:00pm February 29th.
If applying by phone, call 270.924.2065, 8:00am-4:00pm, Monday-Friday. Application fees are $5.00 online and $7.00 by phone.
Two adult quota hunts and a youth quota hunt in both the Kentucky and Tennessee portions of Land Between The Lakes require prior application. Hunting is not permitted between these dates.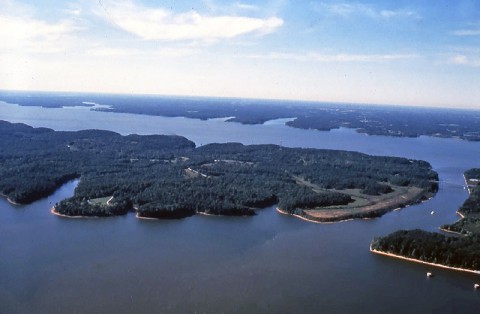 Kentucky and Tennessee Quota Hunts
April 9th-10th, Youth hunt
Kentucky: For hunters under age 16
Tennessee: For hunters 6-16 years old
April 12th-13th, Adult hunt
April 16th-17th, Adult hunt
Hunting provides unique recreational opportunities within the region and helps maintain healthy wildlife populations. Applicants can check the quota hunt website, https://lblquotahunt.hometracker.com/, at the end of March to see if they were drawn.
The non-quota hunting season, which does not require prior application, runs for fourteen days.
Kentucky Non-quota Hunt Season
Tennessee Non-quota Hunt Season
April 18th-24th and April 25th-May 1st
As always, a state license and Land Between The Lakes Hunter Use Permits are required. Hunter Use Permits may be purchased online at www.landbetweenthelakes.us/reservations/.
The Land Between The Lakes Recreation Map is available showing hunt area boundaries, and may be purchased at facilities for $3.00 or viewed online for free at www.landbetweenthelakes.us/visit/maps/. The 2016 Motor Vehicle Use Map (MVUM) will also be available online, or printed copies may be obtained at Golden Pond Visitor Center.
Hunters will want to be sure to refer to the Motor Vehicle Use Map when scouting and hunting on Land Between The Lakes as licensed motorized vehicles are only permitted on roads identified on the MVUM.
About Land Between the Lakes
Land Between The Lakes National Recreation Area manages more than 170,000 acres in western Kentucky and Tennessee as part of the U.S. Forest Service and the Department of Agriculture's public lands program. Land Between The Lakes offers outdoor recreation, lake access, land management, and environmental education to over 1.4 million visitors annually. The Friends of Land Between The Lakes works in partnership with the Forest Service providing program services, funds development, and volunteer support.
To find more information about Land Between The Lakes, log on to the official website at www.landbetweenthelakes.us or call toll-free at 1.800.LBL.7077 or local at 270.924.2000. For more information on the Friends of Land Between The Lakes, log on to www.friendsoflbl.org. To subscribe to the official electronic newsletter, send an email to . Land Between The Lakes official Twitter accounts include @LBLScreechOwl, @LBLNature, @LBLHomeplace, and @LandBtwnLakes, and Pinterest www.pinterest.com/lblnra. Photos are available on Flickr for downloading at https://www.flickr.com/photos/lblkytn/sets.
USDA is an equal opportunity provider, employer, and lender.