Tennessee (13-14/6-8 SEC) at South Carolina (22-5/9-5 SEC)
Wednesday, February 24th, 2016 | 9:05pm ET/8:05pm CT
Columbia, SC | Colonial Life Arena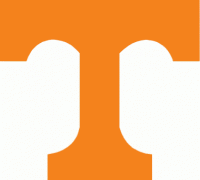 Knoxville, TN – Tennessee leaves the state for the final time during the 2015-16 regular season as it travels east to face South Carolina for a Wednesday night, 9:00pm ET/8:00pm CT tip on the SEC Network.
Coming off an impressive home victory over LSU on Saturday, the Vols (13-14, 6-8 SEC) will be chasing their first set of consecutive wins since December. Without the services of leading scorer Kevin Punter Jr. (22.2 ppg), Tennessee pieced together a total team effort en route to an 81-65 victory against the Tigers.
Junior Robert Hubbs III posted a team-high 19 points while senior Armani Moore recorded his second double-double in as many games with 17 points and 10 rebounds.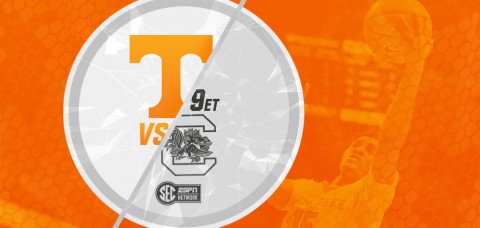 For his efforts, Moore — Tennessee's second-leading scorer (11.8 ppg) and leading rebounder (8.2 rpg) — was awarded SEC Player of the Week distinction on Monday.
The game also featured the continued ascension of guard Shembari Phillips. The true freshman from Atlanta got his fourth consecutive start and played a season-high 38 minutes, scoring 13 points and pulling down six boards.
South Carolina (22-5, 9-5 SEC) returned to its winning ways with a 73-69, overtime win over Florida on Saturday in Columbia. The victory snapped a two-game skid and improved the Gamecocks' home record to 14-1 this season. Senior forward Michael Carerra led South Carolina past the Gators with 20 points and 15 rebounds while junior guard Sindarius Thornwell added 17 points.
Through 27 games, Carerra remains the Gamecocks' leading scorer at 14.8 ppg while Thornwell is next at 12.9 ppg. Junior guard Duane Notice is the only other South Carolina player averaging double figures, owning an 11.2 ppg scoring average.
SC is the SEC's top rebounding team, averaging 41.4 boards per contest, and is also one of the best teams in the country when it comes to getting to the free throw line. This season South Carolina has attempted 782 free throws — the third-highest figure in the country. That's good for an average of just under 29 free throw attempts per game. The Gamecocks convert those freebies at a 67.8 percent clip.
Tennessee concludes the week with another Saturday home game, this time playing host to Arkansas at 7:00pm ET/6:00pm CT at Thompson-Boling Arena. The Vols will be looking to avenge an 85-67 defeat suffered at the hands of the Razorbacks on February 6th in Fayetteville.
Inside the Series
Overall: UT leads, 42-24
In Knoxville: UT leads, 25-8
In Columbia: Series tied, 14-14
Neutral Sites: SC leads, 3-2
Current Streak: Tennessee has won one
Last Meeting: Tennessee won, 78-69, in Knoxville, 1/23/16
Barnes vs. South Carolina: 6-0
Barnes vs. Martin: 4-4
Noteworthy
Tennessee was 30-for-32 at the free-throw line in its January 23rd home win over the Gamecocks. The Vols lead the SEC and rank 32nd nationally in fewest turnovers per game (11.0 tpg). Tennessee is 5-1 in SEC play when it out-rebounds or draws even on the glass with its opponents.
Armani Moore has had two straight double-doubles and is the SEC Player of the Week.
A Win Would
Be Tennessee's second victory away from Knoxville this season. Give UT its first back-to-back SEC victories this season. Give the Vols an eight-game win streak over the Gamecocks in Columbia.
Give Tennessee its sixth home-and-home sweep over Carolina since the 2007-08 campaign (only one regular-season meeting in 2012-13 and 2013-14).
About the South Carolina Gamecocks
South Carolina is 21-5 (8-5 SEC) in its fourth season under coach Frank Martin. Its RPI stands at No. 31, and the Gamecocks are 4-4 in true road games this season (3-4 on the road in SEC play).
Senior forward Michael Carrera leads the team in scoring (14.8 ppg), rebounding (7.7 rpg), blocks (1.0 bpg) and 3-point percentage (.469). Sophomore guard Sindarius Thornwell leads South Carolina in assists (3.6 apg) and is the team's second-leading scorer with 12.9 points per game.
Junior guard Duane Notice owns a 2.27 assist-to-turnover ratio in SEC play and joins Carrera (17.0 ppg) and Thornwell (14.4 ppg) as the only three Gamecocks to average double-digit scoring against SEC opposition (10.2 ppg).
In SEC play, the Gamecocks shoot .410 overall and .321 from 3-point range while out-rebounding opponents by 4.3 boards per game. Last week, Carolina lost at Missouri, 67-72, before defeating Florida in overtime in Columbia by a score of 73-69.
Last Meeting with South Carolina
A career-high 36 points from Kevin Punter Jr. carried Tennessee to its first win over a ranked opponent in more than a year with a 78-69 victory over No. 24 South Carolina January 23rd, 2016, at Thompson-Boling Arena. The Vols' last victory over a ranked foe had come against No. 19 Arkansas, a 74-69 win, also at Thompson-Boling Arena on January 13th, 2015.
Tennessee's leading scorer on the season, Punter's 36 points marked his third 30-point performance of the year. Six of his eight field goals came from beyond the 3-point line. He was nearly flawless, 14-of-15, from the free-throw stripe, part of a 30-for-32 performance at the line for the Volunteers.
The Volunteers took the lead on a
Robert Hubbs III
jumper with 11:12 remaining in the first half and would not trail again. The Gamecocks battled back time after time during the second half, but back-to-back 3-pointers from Punter gave UT an 11-point advantage with 9:20 to play and another 3 ball from the senior with 5:19 left capped a 7-0 UT run after Carolina had cut the lead to five.
Hubbs added 12 points to the winning effort, including a perfect 8-for-8 from the free throw line. Detrick Mostella scored 10 points. Tennessee held Sindarius Thornwell, South Carolina's leading scorer at 12.1 points per game, to two points. Michael Carrera led the Gamecocks with 22.
Kevin Punter Nursing Foot Injury
Senior point guard and leading scorer Kevin Punter Jr. missed his first game of the season Saturday, and head coach Rick Barnes revealed Monday during his weekly press conference that Punter has a stress fracture in his right foot.
Punter's status is day-to-day as team doctors and athletic trainers evaluate how he responds to rest and rehabilitation. The foot began to bother Punter during pregame warmups at Kentucky February 18th, but he started and played 33 minutes, scoring 19 points in the loss.
Shembari Phillips Feeling It Over Last Five
True freshman guard Shembari Phillips is Tennessee's third-leading scorer over the last five games, averaging 9.6 points during that span (30.0 mpg). The Atlanta native also is shooting 44 percent from 3-point range during UT's last five games (7-of-16).
Phillips' assist/turnover ratio during that five-game span–which includes four straight starts–is 3.33. In SEC play, Phillips ranks fourth among freshmen in 3-point percentage (.435) and holds the best mark among those who have attempted more than 20 threes this season.
Broadcast Information
TV | SEC Network
Play by Play: Dave Neal
Analyst: Daymeon Fishback
Producer: Randy Heritage
---
Radio | Vol Network
Play by Play: Bob Kesling
Analyst: Bert Bertelkamp
Engineer: Tim Berry
---
Satellite Radio
Sirius: Channel 93 (SC feed)
XM: Channel 190 (SC feed)
---
Online/Mobile
www.UTsports.com
Free audio stream only
www.WatchESPN.com
Free video stream