Nashville, TN – The National Weather Service (NWS) reports a progressively colder air mass will be working in across Clarksville-Montgomery County and Middle Tennessee this weekend.
Cloudy skies will add to the chill as afternoon temperatures struggle to reach into the lower 50s.
On Sunday night, clearing skies are expected with surface high pressure building across the region. The combination of clear skies and lighter winds will allow the mercury to fall to near freezing for many areas.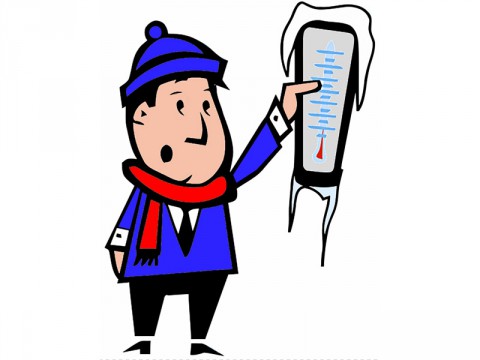 On Sunday night, low lying and outlying areas may actually see temperatures drop a few degrees below freezing. Areas of frost can be expected.
Given the recent warm spell, the upcoming freeze could do some damage to outdoor sensitive vegetation.
Please take the necessary precautions as a freeze warning may be needed in the next day or so.
Counties Affected
Bedford County, Cannon County, Cheatham County, Clay County, Coffee County, Cumberland County, Davidson County, De Kalb County, Dickson County, Fentress County, Giles County, Grundy County, Hickman County, Houston County, Humphreys County, Jackson County, Lawrence County, Lewis County, Macon County, Marshall County, Maury County, Montgomery County, Overton County, Perry County, Pickett County, Putnam County, Robertson County, Rutherford County, Smith County, Stewart County, Sumner County, Trousdale County, Van Buren County, Warren County, Wayne County, White County, Williamson County, and Wilson County.