Written by Leejay Lockhart
Fort Campbell Courier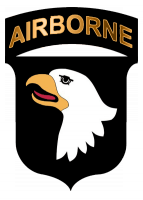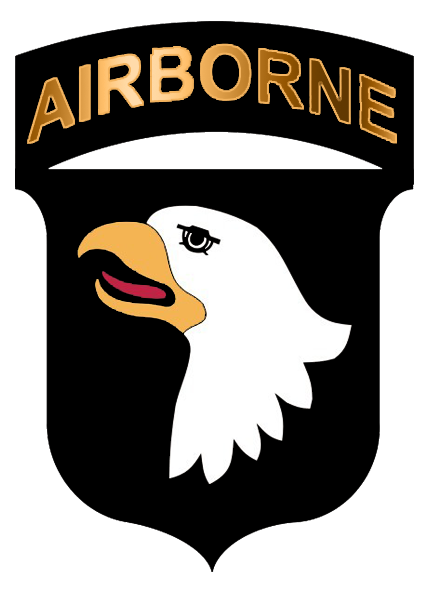 Fort Campbell, KY – Major Gen. Gary J. Volesky, commander of the Combined Joint Forces Land Component Command – Operation Inherent Resolve, spoke during a virtual town hall from the CJFLCC-OIR headquarters in Baghdad, Iraq, where he gave an update on the progress the 101st Airborne Division has made during the first 30 days of its most recent deployment.
The 101st Abn. Div. is part of an 18-nation coalition focused on defeating Daesh, aka the Islamic State. However, unlike previous deployments to Iraq, the mission is focused on supporting Iraqi forces by providing air strikes, aerial reconnaissance, training, equipment and other enablers, while Iraqi forces conduct operations.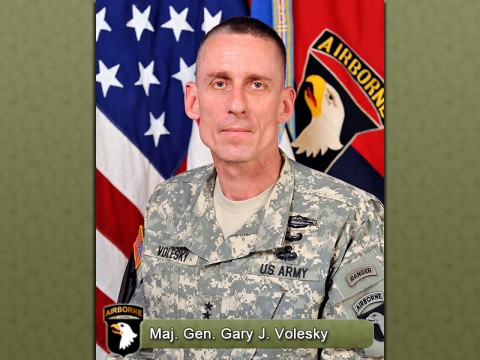 "It's not the advise and assist that we all remember where we were shoulder-to-shoulder as we were going on operations with them," Volesky said. "We really advise them on a division level and higher and that's really focused on planning and enabling them to go through a process of synchronizing their operations, talking about sustainment, finding out what their issues are and really helping them work through their own systems to get their issues resolved."
Another difference from previous deployments is the amount of coalition and joint service participation. Coalition members, including Australians and Canadians, along with members of the Marine Corps and Air Force make up Volesky's staff.
"I've never been part of an organization like that, even when I was the deputy chief of staff for III Corps back in the surge time it was not like it is here," Volesky said. "We rely on all of those nations to really get this mission going."
That mission is clear – defeat Daesh.
"We are focused on defeating Daesh," Volesky said. "So a lot of people talk about stability, what about this sewage water, electricity and trash the SWEAT assessment you did the past year, or the past three or four. We're not doing those. We are sensitive to them … but we really are focused on Daesh and defeating them and on a timeline much more rapid than a lot of other people have predicted."
Volesky praised the 82nd Airborne Division's efforts during their nine-month deployment, where they were focused on the fight in Ramadi, Iraq, the capital of Anbar province. After success in Ramadi, the conflict is now shifting to Mosul and pressing Daesh on multiple fronts.
"The isolation of Mosul began in a place up north called Makhmour, in the Tigris River valley," Volesky said. "That's really initial stages to start to put pressure on Daesh in the north where they had basically freedom of movement since 2014. We just kicked off operations in Hit, which is in the Euphrates River valley out in western Iraq. We have operations ongoing in Fallujah and so what we see is the enemy is really capable when we just sit there, when the Iraqis sit there and defend … but because we're putting multiple pressure points or the Iraqis are, it's disrupted them."
So far the coalition has trained 24,000 Iraqi Soldiers and police forces, which will participate in the fight for Mosul. After the Iraqi brigades clear Mosul they will have the equally challenging task of holding it and that is another area where the 101st Abn. Div. is assisting the Iraqis.
"We just got to make sure that we continue to enable them and continue to have them move forward," Volesky said. "Because as I said, once they stop that's when it gives the enemy the ability to reorganize."
Volesky added that Soldiers are able to use social media to stay connected with Family and the Fort Campbell community. Command Sgt. Maj. Gregory Nowak, senior enlisted advisor of the 101st Abn. Div., commented on the generally good quality of life Soldiers have on this deployment. This means that all of the Soldiers, even Marines serving at Kara Soar Counter Fire Complex, have showers and hot meals at night, while other troops normally have three hot meals a day. Every location also has a gym.
"So overall this is a great deployment," Nowak said. "Soldiers [are] having a good time and the morale is pretty high right now."