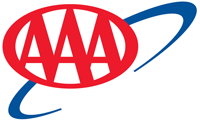 Tampa, FL – Gas prices have been falling at a consistency not seen since last summer. State average prices fell for the 40th consecutive day in Florida and Georgia on Sunday, for a total discount of 19 and 23 cents respectively.
The average price in Tennessee fell for the 39th day in a row, for a total decline of 22 cents. The Tennessee state average fell below $2.00 a gallon on Friday for the first time since April 27th, 2016.
Falling Gas Prices
Tennessee: 70% of gas stations have prices less than $2.00 a gallon
Georgia: 43% of gas stations have prices less than $2.00 a gallon
Florida: 9% of gas stations have prices less than $2.00 a gallon
"Gas prices continue sliding thanks to low oil prices and increased production of gasoline," said Mark Jenkins, spokesman, AAA – The Auto Club Group. "Summertime pump prices are at their lowest level in 11 years, and Americans are hitting the road in record numbers. Although gasoline demand for 2016 is on pace to set a new all-time record, refineries continue to keep the market well supplied, which keeps prices low at the pump."
Although oil prices have remained low, they have the potential to increase this week depending on what happens in Turkey. Although the country is not a major oil producer, it is an important pipeline area. Oil prices generally rise during times of instability in the Middle East. So far, the impact on oil prices has been minimal, but if crude prices suddenly surge this week, pump prices could also rise.
Last week, the price of oil logged its lowest weekly average in two months. Daily settlements for a barrel of WTI reached as high as $46.80 on Tuesday and as low as $44.75 Wednesday. The weekly average of $45.59 is 56 cents lower than the week before and $2.69 lower than two weeks ago.
While retail gas prices may continue to slide through the month of July, there are a number of factors that could cause prices to rise again. This includes an increase in the global price of crude oil due to disruption in supply, stronger than expected economic indicators or geopolitical tensions overseas; as well as domestic factors like refinery issues, production cuts due to lower prices, stronger than anticipated demand or hurricanes that impact distribution and production.
Current and Past Price Averages
Regular Unleaded Gasoline
Sunday
Saturday
Week Ago
Month Ago
One Year Ago
Two Years Ago
National
$2.211
$2.215
$2.238
$2.351
$2.763
$3.590
Florida
$2.155
$2.161
$2.203
$2.312
$2.640
$3.531
Georgia
$2.049
$2.054
$2.099
$2.231
$2.622
$3.497
Tennessee
$1.978
$1.985
$2.029
$2.155
$2.484
$3.378
Click here to view current gasoline price averages
AAA updates fuel price averages daily at www.GasPrices.AAA.com. Every day up to 120,000 stations are surveyed based on credit card swipes and direct feeds in cooperation with the Oil Price Information Service (OPIS) and Wright Express for unmatched statistical reliability. All average retail prices in this report are for a gallon of regular, unleaded gasoline.
About The Auto Club Group
The Auto Club Group (ACG) is the second largest AAA club in North America.  ACG and its affiliates provide membership, travel, insurance and financial services offerings to over 9 million members across eleven states and two U.S. territories including Florida, Georgia, Iowa, Michigan, Nebraska, North Dakota, Tennessee, Wisconsin, Puerto Rico and the U.S. Virgin Islands; most of Illinois and Minnesota; and a portion of Indiana.
ACG belongs to the national AAA federation with more than 56 million members in the United States and Canada and whose mission includes protecting and advancing freedom of mobility and improving traffic safety.
Sections
News
Topics
AAA, Florida, Gas Prices, Georgia, Mark Jenkins, Middle East, Oil Price Information Service, Oil Prices, Tampa FL, Tennessee, The Auto Club Group, Turkey, Wright Express, WTI